Posted on
Red Hawks Work For Another Strong Season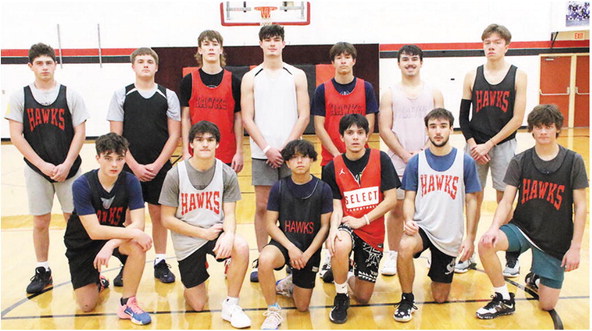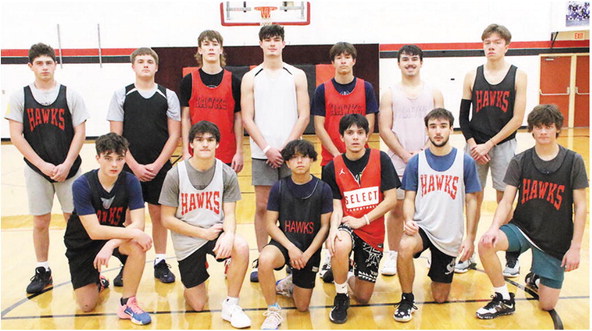 The Froid/Lake boys' basketball team enjoyed a historical great campaign last season. The Red Hawks won district and divisional championships before taking second place at the Class C state tournament.
The Red Hawks aim to keep the great success going under new head coach Chase White, who has served as an assistant coach for the last two seasons.
"It's a new challenge, but I wanted to do it for a while," White said of being a head coach. "I'm thankful for the opportunity. We've had a pretty good run the last couple of seasons. We hope to keep it rolling and have other kids step up."
The squad's lone returning starter is Mason Dethman. The 6-5 junior has earned All-State honors in each of the past two seasons.
Nate Stentoft, a junior, and Patton Bighorn, a senior, each started at times last season. Other players with a decent amount of varsity playing experience include senior Caden Kelm and senior Max Engelke.
"We have a lot of kids who are excited about stepping up this season," White said.
The Red Hawks will receive additional help from transfer student Joey Boyd. He is a 6-3 senior and the son of former Poplar standout Samson Boyd.
"I think he will help. He's doing well in practice so far," White said. "He's a good addition."
The coach feels one of the team's strengths should be its height with Dethman at 6-5, Engelke at 6-2 and Boyd at 6-3. Another strong suit is ball handling.
White expects Fairview and Plentywood to be among the favorites in the league race. Lustre Christian and Scobey will also be strong squads in the Eastern C.
"I think we will be in the conversation again. That's one of our goals," White said. "They have been upbeat in practice. We have worked them hard and they have responded well."
After opening their season against MonDak and Brockton, the Red Hawks will face Scobey and Dodson at the Scobey Invitational.
Froid/Lake Basketball Schedule Dec. 2: at MonDak Dec. 3: Brockton (Froid) Dec. 9-10: at Scobey Invitational Dec. 16: Plentywood (Medicine Lake) Dec. 17: Bainville (Froid) Dec. 20: at Culbertson Jan. 6: at Poplar Jan. 7: at Circle Jan. 13: Savage (Froid) Jan. 14: at Richey/Lambert Jan. 21: at Brockton Jan. 27: Fairview (Medicine Lake) Jan. 28: MonDak (Medicine Lake) Feb. 3: Poplar (Froid) Feb. 4: at Plentywood Feb. 10: Culbertson (Medicine Lake) Feb. 11: at Bainville Feb. 13-18: District (Sidney) March 1-4: Divisional (Wolf Point) March 8-11: State (Billings)