Posted on
Norgaard Retires From NEMHS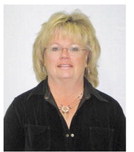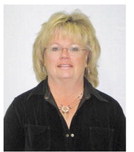 After 42 years with the organization, Peg Norgaard has announced her retirement as chief executive officer at Northeast Montana Health Services, effective Nov. 30.
Norgaard joined Poplar Community Hospital in 1981 as a nurse. She has played many key roles throughout her time with NEMHS.
Prior to the NEMHS merger between Trinity Hospital and Poplar Community Hospital, Norgaard worked as director of nursing starting in 1983. In 1987, she became the CEO of Poplar Community Hospital. After the merger, she became chief operating officer of NEMHS, until she officially became the new CEO in 1998. Since then, she has led this ever growing and successful rural health care institution through many recognizable milestones.
In 2006, she headed a $12.5 million construction project at NEMHS that eventually led to the construction of the Wolf Point and Poplar pharmacies.
Through this, NEMHS became the first in the state to utilize tele-pharmacy which enabled our rural communities access to pharmaceuticals again.
Over the years, NEMHS has been able to bring several new services to the community including physical therapy, adult echo cardiograms and pediatric echo cardiograms (for a period of time). Numerous renovations were completed and several providers hired who offer specialized services.
"Peg Norgaard has been a mentor to so many in this organization over the past 40 years," said NEMHS COO Roger Fisher. "Her navigation of this ever-changing, complicated system has been the reason we have succeeded thus far. Not only is she a great leader, but she is also a great friend to us all. We will miss her in the halls and wish her a happy retirement with her family and friends."
"I cannot say enough good things about the staff and the governing board," said Norgaard. "I would put up our staff against any of the bigger facilities. Our leaders come together and make good things happen here at NEMHS. I have really enjoyed each and everyone that have worked at NEMHS as well as all of those who have served on the board. It is time for fresh new ideas. Change is a good thing. This has been a very hard goodbye."
Steve Hackley, president of NEMHS governing board, said of Norgaard and her time at NEMHS, "Thank you. Peg for your 42 years of keeping NEMHS up and running. The board is profoundly appreciative of what she has accomplished over the years. I don't think that half of things that were accomplished by Peg could have been done by anyone else. We are so thankflil for her dedication to NEMHS and we wish her the best in her retirement."
Peg Norgaard