Posted on
Frazer's Girls Basketball Features 13 Players This Season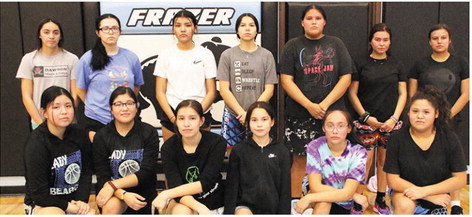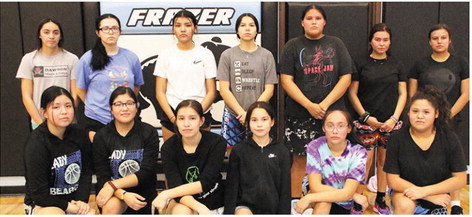 With a turnout of 13 players, Frazer's girls' basketball team is optimistic heading into the season.
"I'm pretty happy with the turnout. It's a good number," Frazer coach Cody Larson said.
Bearcubs with varsity experience include junior Angel Nelligan, junior Shakira Beston, sophomore Audrey Smoker, junior Angeline White, freshman Isabelle Even and sophomore Baily Beston.
"We will try our best every game," Larson said. "We will focus on ourselves and get better every game."
The coach sees North Country and Scobey as the top teams in District 3C heading into the season.
"For 3-6, I think we could be battling there," Larson said.
He and his players are more confident in their second season together.
"I feel like I know them more," Larson said. "I know what we can and can't do."
The Bearcubs' first two contests will be against Bridger and Park City.
"I think our expectations of ourselves are better," Larson said.
Frazer Girls' Basketball Schedule
Dec. 2-3: at Lockwood Tournament Dec. 10: at MonDak Dec. 15: Scobey Dec. 16: at Savage Dec. 20: Savage Dec. 21: at Brockton Jan. 6: at Nashua Jan. 7: Lustre Jan. 13: at Dodson Jan. 14: at North Country Jan. 19: at Scobey Jan. 27: Brockton Feb. 2: MonDak Feb. 3: Nashua Feb. 4: at Lustre Feb. 10: Dodson Feb. 11: at North Country Feb. 15-18: District (Glasgow) Feb. 22-25: Divisional (Wolf Point) March 9-12: State (Billings)