Posted on
Frazer's Boys Hope To Contend In District 3C Basketball Race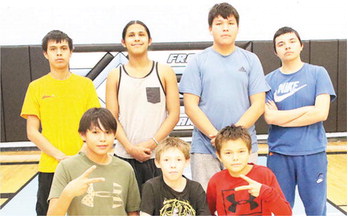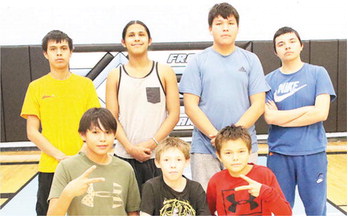 The Frazer boys' basketball program features eight athletes this high school season.
The roster includes three juniors, three sophomores, one freshman and one eighth grader.
"I like what I see right now," Frazer coach Myron Jackson said. "The things that we're doing look pretty good."
Returning starters for the Bearcubs include 6-3 junior Joseph Beston, junior Ty Fourstar and freshman Jarvis Goodbird.
Jackson feels the team's strong suit will be its speed.
"Speed and pushing the ball up," the coach said. "I don't think we're fast enough yet, but we will get there."
Jackson says the Bearcubs will probably play more man-to-man defense than in the past few seasons.
He hasn't set any team goals yet. "I will see how we do," Jackson said. "I want to build our confidence up. Being in games is a goal."
He sees Lustre and Scobey as the top teams in District 3C.
"Dodson will be decent again," Jackson said. "I think we can hang with half of our field right now."
Frazer Boys' Basketball Schedule Dec. 2-3: at Lockwood Tournament Dec. 10: at MonDak Dec. 15: Scobey Dec. 16: at Savage Dec. 20: Savage Dec. 21: at Brockton Jan. 6: at Nashua Jan. 7: Lustre Jan. 13: at Dodson Jan. 14: at North Country Jan. 19: at Scobey Jan. 27: Brockton Feb. 2: MonDak Feb. 3: Nashua Feb. 4: at Lustre Feb. 10: Dodson Feb. 11: at North Country Feb. 15-18: District (Glasgow) Feb. 22-25: Divisional (Wolf Point) March 9-12: State (Billings)