Posted on
Bainville Girls Ready To Move Up In League Standings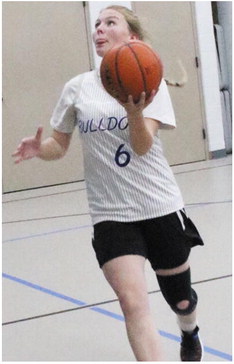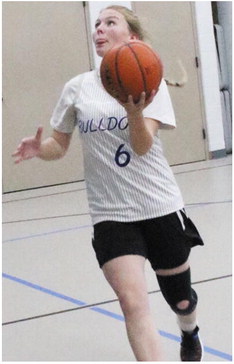 With three returning starters and several other key girls back, the Bainville Bulldogs are excited about the upcoming basketball season.
The Bulldogs, who have a turnout of 11 players, return starters Elsie Wilson, a sophomore, Tally Berwick, a sophomore, and freshman Hailey Berwick. Additional varsity experience comes from sophomore Miah Pippenger and juniors Brecklyn Pippenger, Kendra Romo and Kaelyn Romo.
Sadie Ullmer who has transferred back to Bainville, is the squad's lone senior. Bainville coach Brandy Hansen feels Ullmer will be a great addition at the guard position for the Bulldogs.
"My team continues to impress me every day regarding how hard they play," Hansen said. "They are competitors and work every second they are in the gym."
Among the team's strengths is the ability to get the ball up the floor quickly. "We are no longer as young and inexperienced so we are looking to cut down our unforced turnovers and take care of the ball better this year," Hansen said.
The coach hopes the Bulldogs can continue to work on providing balanced scoring from all five positions.
Hansen expects Circle, Froid/Lake, Culbertson, Savage and Plentywood to be among this year's conference leaders.
"Even though Plentywood graduated heavily last year, they have some key returners and an athletic group behind them," Hansen said. "I would feel that most coaches are going to see us falling somewhere in the middle of the pack this year. I predict we will have a lot of close games with teams as the conference will be much more evenly matched this year."
Bainville's goal is to qualify for the divisional tournament.
"Since the top four to six teams are so closely matched, we will have to be playing our best basketball at the district tournament," Hansen said.
Bainville Basketball Schedule Dec. 2: at Richey/Lambert Dec. 3: MonDak Dec. 9: at Culbertson Dec. 10: Circle Dec. 16: at Brockton Dec. 17: at Froid/Lake Dec. 22: at Lustre Christian Jan. 6: Plentywood Jan. 13: Culbertson Jan. 14: at Fairview Jan. 20: at Savage Jan. 21: at MonDak Jan. 27: Lustre Jan. 28: Brockton Feb. 3: Richey/Lambert Feb. 4: at Circle Feb. 10: at Plentywood Feb. 11: Froid/Lake Feb. 13-18: District (Sidney) March 1-4: Divisional (Wolf Point) March 8-11: State (Billings)