Posted on
Gift ideas for hard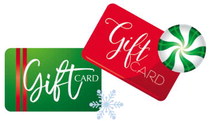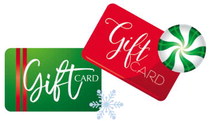 to
Holiday shopping lists often include someone who seems to have everything. It takes a good deal of brainstorming to come up with a gift that will satisfy their tastes, impress and be useful. If you find yourself with one of these hard-to-buy for people on your Christmas list this year, consider some of these ideas.
1. Gift Cards: Gift cards are useful to everyone and chances are if you would enjoy a gift card from a particular retailer, restaurant, coffee shop, or shopping center this person will also. Gift cards, when purchased from local businesses also help stimulate the local economy which is a win-win.
2. Gift Baskets: Gift baskets are a great gift idea and can be fun to shop for. Get started by choosing a theme for your basket like coffee, tea, gourmet foods, wine, liquor, or hand-made goods. Fill your gift basket with items that go along with your theme and presto you're done.
3. Experiential Gifts: Consider giving the gift of an experience rather that a physical item.
Experiential gifts can include movie, theater tickets, concert tickets, sporting event tickets, or a weekend away from it all.
4. Services: Giving the gift of a service can delight your hard-to-buy-for person. Some ideas include house cleaning, babysitting, mowing or shovelling, and handyman services.