Posted on
5 great gifts for tweens and teens this holiday season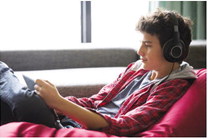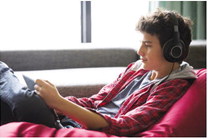 Children often marvel at the world around them. They're delighted to receive just about any toy, and play with items that others may not see as fun - including everything from mixing bowls to cardboard boxes.
Slowly that cherubic toddler turns into a school-aged wonder, and later into a young adult trying to find his or her place in the world. With each passing year, the task of finding gifts for tweens and teenagers becomes that much more challenging.
While most parents and other relatives may never seem "cool" in the eyes of their teens, they can gift the tweens and teens they love with presents that will earn them a few extra brownie points. The following are five gift ideas that are tailor-made for tweens and teens.
1. LED strip lights
Both girls and boys may enjoy customizing their rooms as they see fit. Teens can utilize LED strip lights to create a unique ambiance that reflects their style. These often selfsticking ribbons of lights adhere right to walls. They come in a variety of lengths so they can be used to frame the perimeter of the room, if desired. Complete with multicolored options and a remote control, teens can set their room colors as their mood dictates.
2. Gift cards
Teens try to keep up with the latest styles.
A gift card or clothing gift from one of their favorite retailers can help them build their ensembles that much quicker.
3. Wireless earbuds or headphones
Wireless headphones are used on a daily basis by tweens and teens. They rely on them for listening to music, watching movies on their devices and even during remote learning sessions. There are many brands to choose from, and Beats by Dre and Apple AirPods are among the most popular.
4. Sneakers and shoes
Sneakers have long been popular gifts for teenagers, but they tend to be costly, especially for trending styles and brands. Vans Slip-On Core Classics, Converse Chuck Taylor All Star High Top Sneakers, Reebok Club C 85 Vintage, Nike Air Force One, and Adidas Sobakov are popular among today's tweens and teens. In addition, thanks to the resurgence of 1990s style, Dr. Martens boots are once again in demand.
5. Video game consoles
Each gamer has his or her preferred platform for gaming. From the Nintendo Switch to the Xbox Series X to the Sony PlayStation 5, these systems are in high demand. Due to that demand, these products may be harder to find the closer you get to Christmas Day. Grab them while you can and soak in the smile on your favorite tween's or teen's face.
Teens and tweens are notoriously challenging to shop for. However, with some knowledge, loved ones can find gifts tweens and teens are more likely to use and enjoy.