Posted on
Reese Reddoor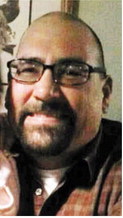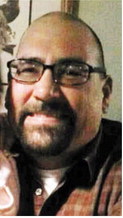 Reese Duane Reddoor, 52, of Poplar died Nov. 4, 2022.
He was born in Poplar on Nov. 16, 1969. to Adelle Rose Uherka and Edwin "E.J." John Reddoor Jr.
He was his mother's big boy … called "The Biggest." He started out in a crib and, in short order, decided he didn't like it so he literally shook it apart. When she went to get him up for the day, he was sitting in the middle of a pile of crib pieces. From that moment, he just got bigger and stronger.
He was a good athlete, excelling in basketball and was a natural as a football quarterback. He was a Dallas Cowboys fan.
In his younger years, he loved fast cars and the loud music of Aerosmith and KISS. He was DIY renovating his home and, if he didn't know how to do it, he figured it out.
His soft voice and gentle demeanor belied his absolute zest for living life for and with his children.
He is an enrolled member of the Fort Peck Tribes. He graduated from Poplar High School, attended Haskell Indian University, Fort Peck Community College and received a bachelor of science degree in environmental management from Columbia Southern University.
He worked at THE WAVE in Billings. He was a JDC officer, game warden, board of Commission for Fish & Game and currently he worked for the IHS OEP office as the construction control inspector. He also owned and operated Reddoor Consulting.
He met Marlene Williams and they had a son, Layne Williams. He and Anne Burshia had two daughters, Adrienne and Shani Renee. After their relationship ended, he met and married Leilani Reddog. Together, they had two sons, Justin Wade and Jude Anthony. The marriage ended but successfully co-parented.
He was preceded in death by brothers, Big John and Dan Lodmell; sister, Anne McClammy; and son, Lane Williams.
He is survived by sons, Justin and Jude Reddoor; daughters, Adrienne and Shani Reddoor; a granddaughter; and brothers, Willis, Patrick, Robert McClammy, Allan, Steve and Gary Lodmell; sisters, Faith O'Connor, Haven Gourneau, Delrae Reddoor, Gaynell McClammy and Velvet Schneider.
The funeral was held Friday, Nov. 11, at the Poplar Cultural Center. Interment followed at the Chelsea Cemetery. Clayton Stevenson Memorial Chapel was entrusted with the arrangements.