Posted on
First Winter Blast Hits Area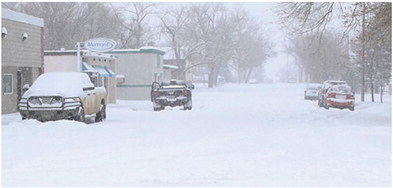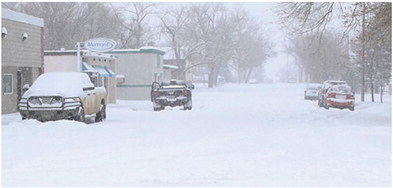 Northeastern Montana and much of the state was hit by its first significant hit of winter last week. The area experienced heavy snow and frigid temperatures starting on Wednesday, Nov. 9.
According to the National Weather Service in Glasgow, reported snowfall included 5-6 inches in Wolf Point, 5-6 inches in Poplar and 6-7 inches in Culbertson.
Other figures included 11.1 inches in Nashua, 5 inches in Vida, 8 inches in Glasgow, 5.8 inches in Plentywood, 6 inches in Chinook, 9 inches in Saco and 8 inches in Great Falls.
For a 26-hour period, Glasgow received a total of 10.3 inches.
Glasgow reported a record low of 15 degrees below zero on Thursday, Nov. 10. The previous record was 13 below set in 1911. This was the first record low broken in more than two years.
Due to the sudden winter weather, the Montana Highway Patrol reported four fatalities last week including two in Yellowstone County and two in Flathead County.
Great Falls dropped to -15 degrees late on Tuesday, Nov. 8, to shatter the record for Nov. 8 of -1 established in 1945, according to the National Weather Service.
Temperatures in Wolf Point are anticipated to include highs in the mid-teens for the remainder of this week. Low temperatures will be single digits.