Posted on
Fine Arts Extravaganza Set For Weekend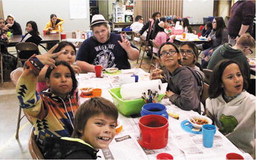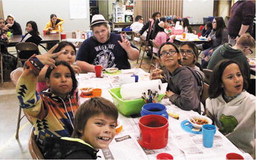 Area residents will have the opportunity to enjoy the talents of Wolf Point High School students during the Fine Arts Extravaganza on Friday, Nov. 18, and Saturday, Nov. 19. Performances start at 7 p.m. each night at the First Lutheran Church. Doors open at 6:30 p.m.
Music director Russell Johnson said he felt that such a new type of night would be beneficial for both the students and community.
"A lot of our students are very artistic," Johnson said. "We thought we should have a joint effort and show their talents off."
Wolf Point's swing choir will sing three songs to entertain the audience.
The evening will also feature performances from Wolf Point's speech and drama students under the direction of advisor Jacob Boysun.
Tickets will be available at the door. Cost is $15 for adults, and $12 for students and seniors. Children, 5 years or younger, will be admitted free of charge. Profits will be split between the school's music and drama departments.
Appetizers and desserts will be served.