Posted on
Courchene Stresses Importance Of Honoring Veterans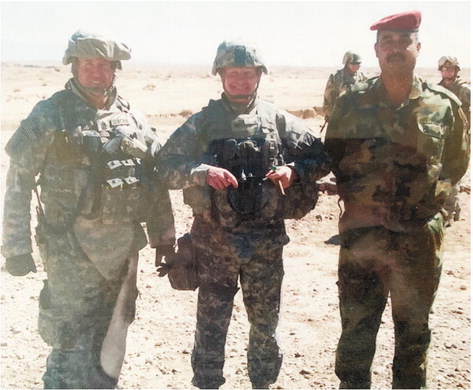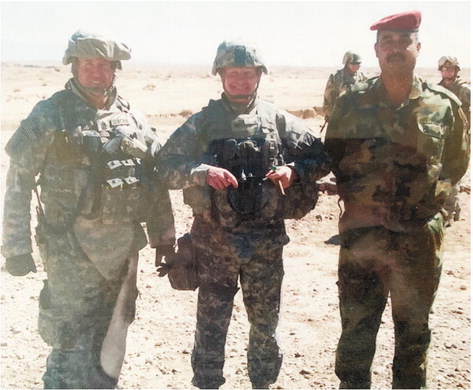 With 29 years of military experience, Wolf Point native Shane Courchene feels that serving the country can be an important and valuable aspect in a person's life.
"I humbly say I am a veteran who earned the privilege to serve and lead in the U.S. Army for over 25 years," the son of Curtis Courchene and the late Marlene (Richard) Teel said. "Like many veterans, I take great pride in saying the Army gave me unbelievable opportunities to serve on multiple missions and deployments around the world. Incredible veterans from our community did the same, and some gave their life for us all."
Veterans Day will be recognized this year on Friday, Nov. 11.
"I ask that you celebrate and honor them. Let them know they are not forgotten. There is no home of the free without these warriors and what they did," Courchene said. "It's with great sincerity that I thank all of the military servicemen and servicewomen veterans. Selflessly, they have always answered our nation's call with the utmost honor and duty to protect our way of life."
After serving in the National Guard for four years, Courchene joined the U.S. Army. He reached the status of Command Sergeant Major.
"Veterans and their families have sacrificed so much for the most amazing country on the planet," the 1993 Wolf Point High School graduate said. "I feel there isn't enough gratitude to express to those brave Americans before us and with us who fight and fought for the liberties and rights we freely take for granted today. The same rights and liberties that hundreds of millions in other parts of the world will never know. Our veteran warriors have and will always serve where ever they are needed in order to ensure the freedom and safety of our family and friends."
Courchene said he originally joined the National Guard because he saw it as an opportunity to see other places and serve. Another plus was the college benefits allowed him to attend MSU Billings and the North Dakota State College of Science where he earned a bachelors of science degree in business management.
He said some of his relatives served during World War II and the Vietnam War.
"It seemed like a natural niche for me," Courchene said. "I wanted to experience life and make it a profession."
During his time in the Army, he was stationed in a variety of states including Hawaii, Texas, Kansas, Illinois, Arizona and Georgia.
His time serving aboard included tours in Iraq, Afghanistan, South America and Eastern Europe.
He has been back living in Wolf Point for a little more than a year.
"It's nice to re-connect with family and friends and to catch up with those significant times," Courchene said.
He encourages others to consider a military career.
"It's a great stepping stone to achieve whatever personal or professional goals that you have," he said.