Posted on
Bighorn Excels For College Team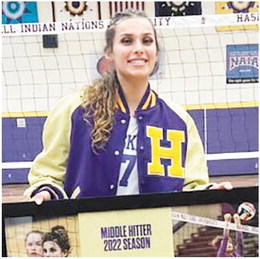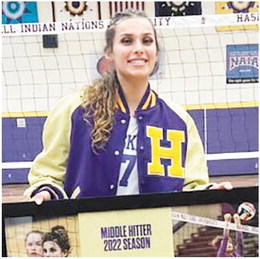 Former area resident Mary Bighorn is closing out an outstanding volleyball career at Haskell Indian Nations University in Kansas.
For her career, Bighorn has registered 99 blocks, 272 kills and has scored 345 points.
She has earned her Haskell letterman jacket with other teammates. She is a middle hitter.
Haskell will play at the CAC Volleyball Championship Qualifier at Florida College on Nov. 11-12.