Posted on
Wolf Point Captures Honors At First Meet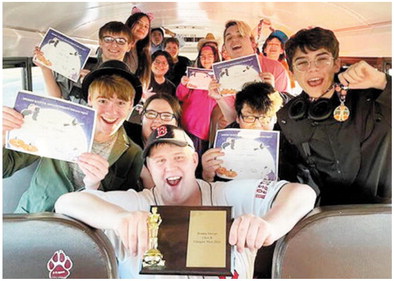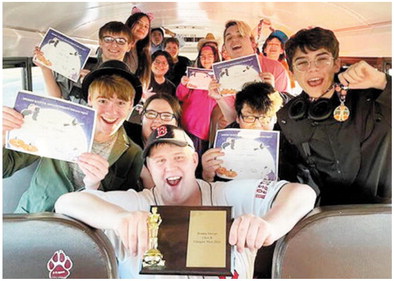 Wolf Point opened its speech and drama season in great fashion as the Wolves earned first place in drama sweeps and second place in speech sweeps at the Glasgow meet on Saturday, Oct. 29.
Audrey Weinberger earned first, Francis Good Track was third and Logan Wolff took fifth in the spontaneous oral interpretation event.
Del Eymard came away with first-place honors in dramatic oral interpretation.
Victoria Wozniak captured first and Jayla Big Talk took seventh in impromptu.
Cole Boysun and Elianuna Ryan were the top team in humorous duo.
Tavian Bell earned first and Dante Dionne was second in pantomime.
Julianna Garfield placed second, Chase Adams took fifth and Ryan Schumacher placed sixth in the humorous oral interpretation event.
For the informative competition, Ryver Summers took fifth and Jaycen Williams placed sixth.
The team will compete at Lockwood on Saturday, Nov. 5.