Posted on
Wayne Peterson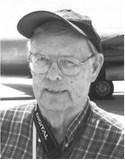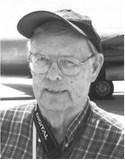 On Oct. 23, 2022, Wayne Peterson, son of Eva Rae and Gordon Peterson of Culbertson, passed away at his home in Butte, Mont., at age 87.
He is survived by two sons and a grandson, as well as the families of Wayne's two brothers, Allen and Gene.
An educator throughout his life, Wayne earned his degrees at Minot State in North Dakota and the University of Montana. He began his career as a school teacher and basketball coach in Portal, N.D., where he took his team to the state championships.
Then, after teaching in Oregon and Colorado, Wayne returned to Montana, where he eventually retired as a superintendent of schools in Alberton.
Settling in Butte later in life, Wayne explored his interest in giving back to others through coaching wheelchair tennis and working with adult literacy projects. Wayne was also a proud patron of education for students in developing countries.
His side passions for photography and travel took him around the world, enjoying decades of international experiences. From Munich to Moscow, Toledo to Thailand, Wayne pursued his deep interest in other cultures and the celebration of our shared humanity.
A private family celebration of Wayne's life will occur at a later date. Please visit axelsonfuneralhome.com to offer the family a condolence or share a memory of Wayne.
(Paid Obituary)