Posted on
Schuster Releases Her Second Novel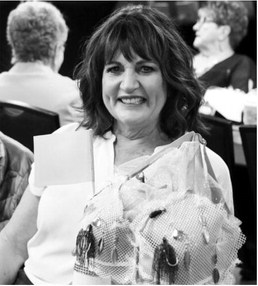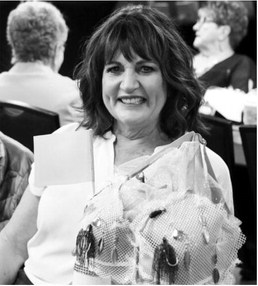 Brittle Silver.
Theresa Nichols Schuster, formerly of Wolf Point, has just released her second novel, This historical fiction is set in the 1890s in Granite and Philipsburg during the Great Silver Panic. While the main characters are fictional, many of the townspeople, events and mine descriptions are true and realistic to that era.
In Brittle Silver, 16-year-old Vic Keegan travels 125 years into the past to the cultured, yet gritty, mining town of Granite, Mont. She resolves to do whatever it takes to survive until she can find a way home. Her encounter with her great-great grandfather MacBride at a local saloon draws her into the mystery of his disappearance. Meanwhile, Vic's growing affection for Jago Pendarvis, a young Cornish miner, complicates her shrewd deception. As the pressures of the Silver Panic escalate, Vic must face her fears and learn who to trust.
Schuster was inspired to write this novel after her first visit to the ghost town of Granite, high in the Flint Creek Mountains. The massive foundations of the mill, hewn from blocks of granite, and the ruins of churches, banks, and businesses were a testament to the lively town that existed in the past. Through extensive research about 1892 Granite, Granite Mountain Mine, superintendent letters, mining methods, newspaper articles and Cornish dialect and idioms, Schuster crafted a story founded on true-to-life situations and events.
Schuster's first novel, We Are the Warriors, was named a 2015 USA Regional Excellence Book Award finalist. Her books can be found on Amazon and through local bookstores. Her website/ blog is www.tnschuster. com. She is a member of the Bozeman Writers Group, Society of Children's Book Writers and Illustrators and Women Write the West.