Posted on
Headdress Shares Father's Military Memories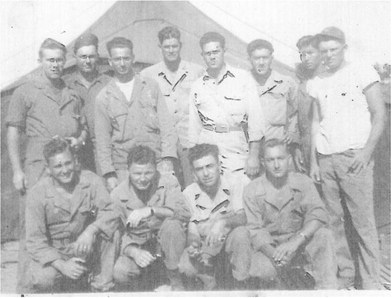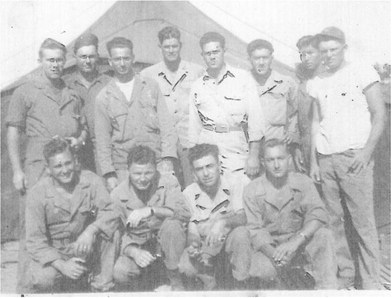 Wolf Point resident Henry Headdress noted that there have been many great military contributions made by people from Roosevelt County throughout the years. He and other family members are proud of the service that the late Dale Headdress performed before the country.
With a salute to all military members, Henry shares the service memories from his father.
Dale Headdress Details On Okinawa "We landed at Hagushi on Okinawa on April 1945. We were a small unit of the 10th Army. We were the troops that were called the beach party and we went on the west coast of central Okinawa. Before nightfall, the entire division of about 50,000 men had come ashore and we established a beachhead that was about five miles long. Our commanding general was Gen. Buckner.
"It seemed that the entire island was natural caves and caves that had been dug by the Japanese who never took prisoners and never surrendered at first, but later on they did. There was always close quarter fighting on Okinawa, and it was savage and to the death.
"At Chocolate Drop Hill, we were thrown back three times within five days even with the Navy gun fire who dropped in thousands of shells. I don't know how many or how long it kept up, but it was in the thousands, plus there was the heavy air bombers dropping tons of bombs.
"All I know was I was scared watching our boys and all these Japanese boys did and be wounded. I constantly thought of being home in Wolf Point. My thoughts were always on Mom and Dad and my dear Norma.
"Sometime in May we broke into the city of Naha suburbs and entered the city, fighting from house to house. It took us until the end of May for our units on southern Okinawa to advance only four miles.
"At this time, we were advised that we were to be assigned to the 307th Infantry Regiment, 77th Infantry Division at Urasoe where there had been very high casualties at a place called Hacksaw Ridge. We weren't very far from this place and our numbers of troops was still very good. The boys at this place at Urasoe had named it Hacksaw Ridge because of the high casualties the 77th had taken. By the time we got there in May, they had secured the hill and there was just mop up to do. This was fine with me, but to witness the casualties there was a nightmare. We left that island in late July or early August 1945.
"When we returned to the U.S. and after the Japanese surrendered on Sept. 2, we were put through our mustering out process. It's all a blur now, all I remember vividly was I was going home."
Henry Headdress noted that his brothers also served in the military. Charlie served with the U.S. Army in Germany, the late Sheldon served stateside in the Air Force and the late Mitchell served in Korea.