Posted on
Laura Caldwell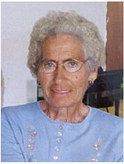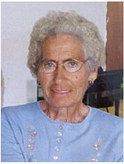 Laura Jean Caldwell, 85, of Culbertson died Oct. 21, 2022.
She was born Oct. 15, 1937, in Culbertson to Bennie and Edith Antonson. Being the oldest of four, she was raised on the family farm south of Culbertson. She attended country school and later attended school in Culbertson, graduating in 1955.
In 1958, she met her future husband Vernon Caldwell as he had traveled to Montana to visit his sister Vivian. As Vernon returned home to Oklahoma, she was not far behind. They were married April 17, 1959, in Steigler, Okla.
They lived in Oklahoma for a short time where their son Danny was born in 1959. They then moved to Culbertson where their daughter Diane was born in 1960.
In 1963, they moved to Seeley Lake, where she along with Vernon were employed at the Catholic Diocese of Helena at Legendary Lodge for boys and girls youth where she was the cook. Each day, they had to take a boat across Salmon Lake to get to work. She then went to work at a place nearby called the Clearwater Junction and cooked there for several years as well.
In 1972, the opportunity came to move back to Culbertson