Posted on
Laura Caldwell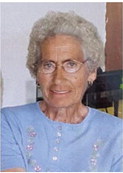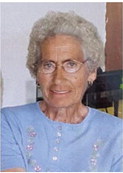 Friends are invited to Fulkerson- Stevenson Memorial Chapel on Wednesday, Oct. 26, 2022, from 4 p.m. to 5 p.m. for a time of fellowship and sharing. All friends of Laura Caldwell are invited to the family farm from 6 p.m. to 8 p.m. where food and stories will be shared. Fulkerson- Stevenson Funeral Home of Sidney is caring for the family. Remembrances, condolences, and pictures may be shared with the family at www.fulkersons.com.
Laura Jean Caldwell, 85, of Culbertson passed away Oct. 21, 2022, surrounded by her loving family after a long hard courageous battle with cancer.
Laura was born on Oct. 15, 1937, in Culbertson, Mont., to Bennie and Edith Antonson. Being the oldest of four, she was raised on the family farm south of Culbertson. Laura attended country school and later attended school in Culbertson, graduating in 1955.
In 1958, she met her future husband Vernon Caldwell as he had traveled to Montana to visit his sister Vivian. As Vernon returned home to Oklahoma, Laura was not far behind. Vernon and Laura were married April 17, 1959, in Steigler, Okla.
They lived in Oklahoma for a short time where their son Danny was born in 1959. They then moved to Culbertson, Mont., where their daughter Diane was born in 1960.
In 1963, they moved to Seeley Lake, Mont., where she along with Vernon were employed at the Catholic Diocese of Helena at Legendary Lodge for boys and girls youth where Laura was the cook. Each day, they had to take a boat across Salmon Lake to get to work. She then went to work at a place nearby called the Clearwater Junction and cooked there for several years as well.
In 1972, the opportunity came to move back to Culbertson and purchase the family farm from her parents. In Culbertson, Laura worked many years for the U.S. Postal Service. She would drive the rural mail route south of Culbertson and fill in on any others, sort and deliver mail at the post office and clean every day. On top of working outside the home, she worked at the farm as well. There, she lived and thoroughly enjoyed life there till her very last day.
Laura was very well known for her green thumb. Her garden and yard were always a sight to see, and she took great pride in all she did. When they originally moved to Culbertson, she started up "Laura's Garden." She had such a production of veggies every year that she would sell her produce to all those around. She supplied the school with potatoes for many years. Laura was a very hard worker. She planted her potatoes off the back of a plow and started all her vegetables by hand from seed every year — hundreds of them. It was not uncommon for her to plant 543 just in tomato plants a year ... and that's a fact. She canned everything she could to make use during the winter months.
She thoroughly enjoyed gardening and flowers, quilting and sewing. She and her sister Lois were very close and were fortunate to share these hobbies with each other spending lots of time walking through the yard discussing each and every plant or flower.
Laura had a heart of an angel, so gentle and loving, but yet she was tough as nails when she had to be. In October of 1979, God picked her to become a grandmother. She became a grandmother again in January 1981 and March 1982, He had a plan. In 1985, she was needed. Laura opened her arms and took in her three grandchildren, Cory, Carrie and Cassie, and raised them as her own. They were her pride and joy, and she was so proud of them. She gave them all she could. The deep love, appreciation and respect they had for Laura shinned bright.
Laura was a very selfless soul and did all she could for her family, no matter the personal sacrifices that she kept within. Laura lived through tough times, but proved when you don't have it all, you make the best of what you have.
Laura is survived by her daughter, Diane (Rick) Lambert; stepson, Leslie (Candy) Caldwell; grandchildren, Cory (Jennifer) Lambert, Carrie (Quentin) Heller, Cassie (Nick) Williams and Ron (Sarah) Caldwell; great-grandchildren, Jace, Chase, Macy, Denley, Mc-Crae, McConahae, McCai, McCenyen, Eli, Kelsie, Plenny and Sander, Courtney and Sophia; sister, Louise (Donny) Olson; brother-in-law, Robert Olson; sister-in-law, Vivian Baker; and several nieces and nephews.
Laura was preceded in death by her husband, Vernon; her son, Danny (Charlotte) Caldwell; her parents; her mother- and fatherin- law; brother, Raymond Antonson; sister, Lois Olson; step-daughter, Patricia White; stepson, Tommy Caldwell; sisters-in-law, Vida (Cliff) Brewer and Mary Jo Hardoin; brothers-in-law, Von (Wanda) Caldwell, Verde Caldwell, Tommy Jr. Caldwell and Byron Baker; and many other friends and family.
"It's not about what we have in life, but who we have in our life that matters."
(Paid Obituary)