Posted on
Jeffery Walking Eagle Sr.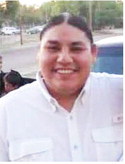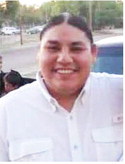 Jeffery "Stuffy" Walking Eagle Sr., 32, of Wolf Point died Oct. 15, 2022, at Trinity Hospital.
He was born Sept. 21, 1990, to John L. Walking Eagle Sr. and Hattie L. Shoots. He grew up in Brockton with grandmother Theresa. He then moved to Poplar with his father in 2000, before finally settling down in Wolf Point with his mother.
He went to school at Brockton elementary school, Wahpeton Indian school and Poplar school.
He loved to be around his children, family and friends. He also enjoyed the days he spent with his sister Jonelle, brother Shuggz and niece Sean De'Ja in Bismarck, N.D. He was always joking or kidding with his nieces and nephews. He liked to go for walks to go check out his friends that were out about too.
He worked at Taco Bell in Bismarck N.D., and Albertsons in Wolf Point.
He is survived by his sisters, Marian Walking Eagle and Johnette Walking Eagle of Wolf Point; Jonelle Walking Eagle of Bismarck, Desi Rae