Posted on
Elisabeth Garcia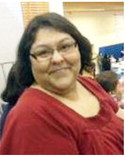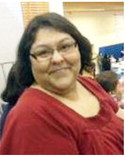 Elisabeth Nicole Garcia Wambdi Chinja Wi (Eagle Child Woman), 42, of Billings died at her home.
She was the only child born to Florence McGeshick Garcia and Nicolas Garcia. She was a Southside Girl. She was an enrolled member of the Sokaogon Chippewa Community of Mole Lake, Wis., and was proud of her Native and Mexican heritage.
She excelled in academics at all levels. She was brilliant, funny, kind, generous and beautiful. She helped everyone, especially the underdog.
She attended Billings Senior High and received her GED. She attended MSU Billings for a few years.
She worked at BLM, Incare Network, Target and St. John's Mission Ridge.
She loved music (oldies), was a strong Democrat, and