Posted on
Dennis Elgen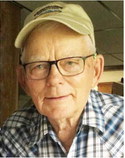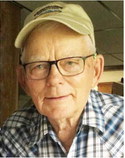 Dennis Elgen, 88, of Culbertson, Mont., passed away on the morning of Oct. 13, 2022, in his home surrounded by his family.
Dennis was born the second of three sons to Phillip and Inger Elgen on Feb. 26, 1934. He grew up in Grey Cliff, Mont.
His love of flying started around the age of 5. He achieved his pilot's license at the age of 16 in Big Timber, Mont. After his time away in the Army, he went to aeronautics school in Tulsa, Okla, with his new bride, Olga, in 1957. They were blessed with six daughters, 16 grandchildren and 21 great-grandchildren.
God blessed Dennis with many talents and a love of many things. Teaching many to fly, fabricating his own tools, woodworking, baking cookies, sewing, fishing, hunting and he enjoyed photography, as well.
Dennis was known to many for his love of airplanes and flying. He served on the school board and was also active in his church. He had a strong patriotic love for his country.
Dennis is survived by his wife, Olga; daughters, Debbie (Ray) Lombardo, Kathie Elgen, Karen (Eric) Sather, Dixie (Mat) Berwick, Lori (Bob) Jasper and Linda (Tom) Hinds.
Dennis's celebration of life was held on Monday, Oct. 17, 2022, at 2 p.m. (MST) at the Trinity Lutheran Church in Culbertson, Mont. Rev. Gretchen Wagner officiated. Burial will be at a later date in Big Timber, Mont. Visitation was held an hour prior to service time on Monday. Fulkerson Stevenson Funeral Home of Williston, N.D., is assisting the family. Friends may sign the register and give their condolences at www.fulkersons.com. The celebration of life was livestreamed and could be viewed Dennis's service directly on his obituary page on www. fulkersons.com.
(Paid Obituary)