Posted on
Sharon Atkins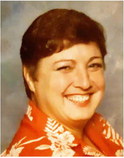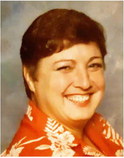 Sharon Lee Shumway Atkins, 80, of Miles City, formerly of Wolf Point, died Sept. 27, 2022, at the McCone County Health Center in Circle.
She was born Jan. 9, 1942, in Wolf Point the daughter of George and Pearl (Jones) Shumway. She grew up and went to school in Wolf Point.
On Dec. 16, 1980, she married James Atkins, an Air Force gentleman out of Glasgow Air Force Base. Three daughters were born to this union. James and Sharon did a lot of traveling and went through every state, except Hawaii and Alaska. They also were stationed overseas in England, where the youngest daughter, Robin, was born.
A life highlight for her was meeting some famous actors: Ken Curtis (Festus on Gunsmoke), Louis Burton Lindley Jr. (Slim Pickens) and John Wayne.
She enjoyed traveling, camping and dancing. Her favorite was square dancing on Boardwalk on live television. She also loved crossword puzzles and reading. Another favorite activity was cruising around with her mom and sister Ann, especially when they got lost. She always looked forward to her Monday meetings with Mitsy, Cindy and all the guys.
She was proceeded in death by brothers, Charles Shumway, George Shumway, Lloyd Shumway, Bob Shumway, Bill Shumway, Ken Kellum and Marty Hagemeister; and sisters, Donna Shumway Kellum, Joyce Shumway, Linda Shumway and Blondie Shumway.
She is survived by three daughters, Brenda Boysun, Kim Choate and Robin Atkins; sisters, Ann Hagemeister, Lacy Cortez, Joy Welch, Rhonda Shumway and Gena Shumway; brothers, Scott and Jeff; seven grandchildren; and 18 great-grandchildren.
Per her wishes, there will be no services.