Posted on
Runners To Host Meet Saturday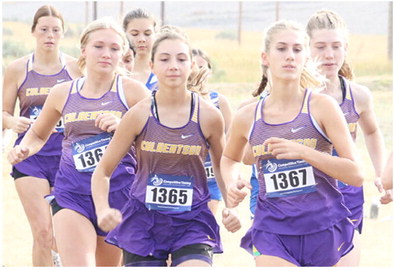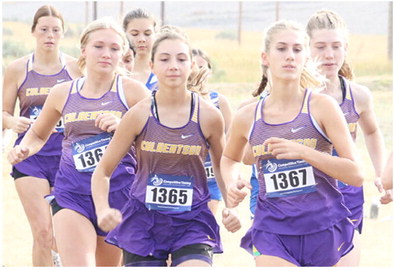 The Culbertson/Bainville girls' cross country squad placed sixth in the team standings during the Glasgow Invitational held at Fort Peck on Saturday, Sept. 17.
Culbertson/Bainville finished with 143 points. The top three teams were Miles City with 55, Glasgow with 65 and Havre with 72.
Kayli Olson, a senior, earned 18th place with a time of 22:22.97.
"I'm happy with how I ran," Olson said. "It was an overall nice day and everybody did well."
Hailey Berwick earned 23rd place at 23:17.09. Elsie Wilson placed 27th at 23:23.27.
Both of the Bainville girls qualified for the state meet by placing at their second meet this season.
Megan Granbois, a senior, took 45h place at 26:18.58.
"I really like the course. It's real scenic," Granbois said.
Rebekah Ellerkamp took 46th at 26:18.59.
Maurice Bighorn led the boys' squad by placing 36th with a time of 21:49.37.
Dawson Bergum placed 37th at 22:10.22.
Drae Nelson finished in 39th place with a time of 22:13.38.
Angel Burciaga took 45th at 22:57.08.
The team will host the Culbertson Invitational on Saturday, Sept. 24.

NelsonDrae Nelson runs toward a strong finish.(Photo by Bill Vander Weele)