Posted on
Go-Getters Crowns Featherston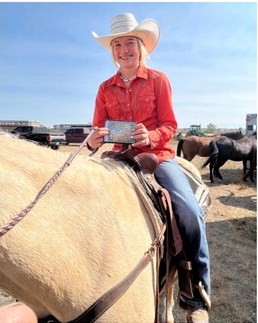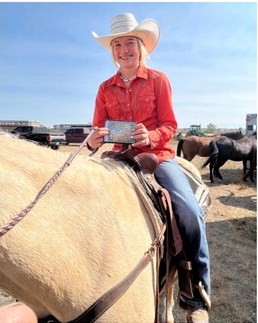 Culbertson's Kalia Featherston was named Queen at the 56th annual Go-Getters youth rodeo south of Wolf Point Sept. 11. She received a decorative commemorative belt buckle marking her achievement. Del Hansen was arena director for the event. Robert Toavs was announcer. The day started at 9 a.m.
Contests were held in goat tying, barrel racing, flag race, pole bending, key hole race, steer undecorating, breakaway roping, team ropin, sheep roping and a wild calf race.
Prizes were awarded for best all around cowgirl and cowboy in each age group. Prizes were also awarded for the wild calf race and a hard luck award for boys and girls categories.
Main age categories included 8 and under, 9-13 and 14-18.
Sponsors included Agland Co-op, High Plains Motors, Dad's Bar, Pro-Tire, Flemming and Long Insurance, Northern Prairie Auto Sales, Opportunity Bank, Fox Ford, Ag Partners LLC, Git-n-Go, Columbia Grain, Nemont, Nutrien Ag, Glasgow Auto Sales, KVCK, Wolf City Auto, EC Sports, Eddy Bauer Sales, Bryan's, Harry's Nite Club, Squires Insurance, Wolf Point Federal Credit Union, Sherman Inn, Curtiss Farm & Auto, Farmers Union Lumber, Cattleman's Cut and many other local businesses, families and individuals.