Posted on
Fred Rathert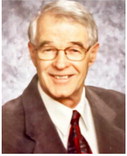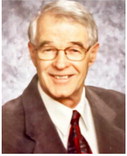 Frederick Charles Rathert, 82, died Sept. 8, 2022, at Faith Lutheran Home in Wolf Point.
He was born in Wolf Point in 1940, the son of Francis and Charles Rathert.
He attended St. Olaf College, where he met and married Kathy Jorgenson. After graduating, the couple moved to Missoula, and he attended the University of Montana School of Law. While in Missoula, they celebrated the birth of their first daughter, Kristin.
The family moved to Williston, N.D., and he began law practice at the Bjella and Neff firm — later Bjella, Neff, Rathert, Wahl and Eiken.
They had two more daughters, Karin and Gretchen, and a plethora of pets.
He enjoyed hauling the family to horse shows and rodeos. He loved fishing. They spent much of their free time trolling for walleye, and he was a member of the Whopper Club. He was a passionate hunter. In his later years, he hauled his larger-than life goose decoys to the Montana ranch so he could snuggle inside the vinyl with his dog Red, and they would snooze between shooting at the gaggles of geese flying overhead.
He was an active member of the community and church. He was ombudsman for Bethel Lutheran Home and volunteered for the Rural Water Association and for the Medora Foundation. He was a member of Gideons. Along with Kathy, Fred led Bible studies in prisons through the Kogudus Renewal