Posted on
Wolf Point Students End Week On Fun Note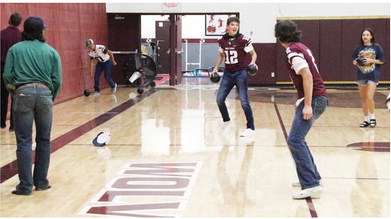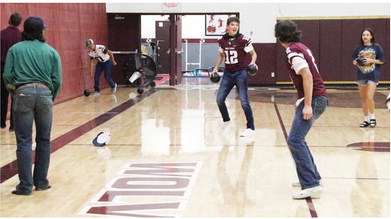 Wolf Point Junior/Senior High School students ended their first week of school with some fun on Thursday, Aug. 25.
As part of the HOWL project, students took part in various activities on Thursday afternoon with the goal of building relationships.
The list of activities included dodge ball, bingo, a photo booth, a parachute game, school spirit art, a water balloon toss, "buddy up," Ninja and "elephants and palm trees."
HOWL stands for Helping Outstanding Wolves to
Lead.

ParachuteStudents enjoy fun with a parachute in the gym during the activities on Thursday,Aug. 25.(Photo by Bill Vander Weele)


Water BalloonStudents concentrate during a water balloon toss outside of the school on Thursday,Aug. 25.(Photo by Bill Vander Weele)