Posted on
Patricia Ann (Green) Laudato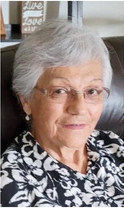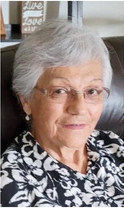 Patricia (Patsy) Laudato, 81, of Penrose, Colo., passed away into the hands of her Lord on June 8, 2022, in Colorado Springs, Colo., with her husband and daughters by her side.
She was preceded in death by her parents, Fremont and Marion Green; her children, Michael Laudato and Laurie Reed; and sister-in-law, Tammy Laudato.
She was born to Andrew and Marion (St. Germaine) LaRoque on April 30, 1941, in Wolf Point, Mont. After the Battle of Bataan in the Philippines during World War II, Andrew was taken prisoner and died during the Bataan Death March.
Patsy became the daughter of Fremont Green upon his marriage to Marion and later became a loving, older sister to Eileen, Tommy, Diane and Donna. She was kind, generous and protecting of them.
She attended Immaculate Conception Grade School and Wolf Point High School.
She met William Kent (Kenny) Laudato who was stationed at Glasgow Air Base and they were married on Aug. 1, 1960, at Immaculate Conception Church. They were blessed with four children, Debbie, Monica, Laurie and Michael; and her bonus daughter, Margie Messer.
Patsy devoted herself to her family, moving and living in several places: Wolf Point, Mont.; Puerto Rico; Great Falls, Mont.; Niskayuna, N.Y.; Bozeman, Mont.; Cañon City, Colo.; and Penrose, Colo. In addition, she spent many summers in Yellowstone National Park. After the death of her daughter Laurie, Patsy and Kenny moved from Bozeman to Belgrade, Mont., to continue the upbringing of Laurie's children, Kaetlin and Jarhet. They remained in Belgrade until their move to Cañon City, Colo., in August of 2020 and Penrose, Colo., in 2021.
Patsy was a stay-at-home wife and mother until she became a bus driver for the Niskayuna school district where she continued to work until the family returned to their Montana roots. Patsy led a very busy life taking care of her family and others. Her faith in God sustained her, especially with the loss of two children, Michael and Laurie. She relied on our Lord during her long and painful battle with rheumatoid arthritis and during the last years of her life. She prayed and read the Bible daily, relying on God for strength.
She was an excellent cook, making the most delicious Italian spaghetti sauce, savory dressing, wonderful potato salad and numerous other dishes which she prepared for many family gatherings. She was an exceptional seamstress — sewing, mending and making quilts for her family as well as others. She was a master at putting puzzles together, often adding pieces as she moved about doing other tasks. She created many lovely gifts using her extraordinary embroidery and macrame skills.
She loved her family pets, especially her cat, Milo. She really enjoyed her yardwork and all her beautiful flower gardens and was looking forward to creating another beautiful yard at her new home in Penrose.
She will be most remembered and missed by family and friends for her great sense of humor and contagious laugh. She is survived by her husband of almost 62 years, Kenny Laudato; daughter Debbie and her husband Will Just of Cañon City, Colo., their two children, Jonathan Rubio (Lakewood, Colo.) and Aaliyah Just (Cañon City, Colo.); daughter Monica and her husband Danny King of Santee, Calif., their two children, Jessica Dorman and husband Jacoby (Santee, Calif.), Rebecca Forrester and husband Stewart (Santee, Calif.); granddaughter Kaetlin Mayange and husband Hassan of Meridian, Idaho; grandson Jarhet Reed of Bozeman, Mont.; daughter Margie Messer of Rexford, N.Y.; sisters, Eileen Karge and husband Carl of Wolf Point, Mont., Diane DeWitt of Wolf Point, Mont., and Donna Marchwick and her husband Tom of Belgrade, Mont.; brother, Tommy Green and wife Denise of Belgrade, Mont.; brother-in-law, Clark Laudato of Sun City, Ariz.; sister-in-law, Sandy Laudato Anderson of Ballston, Spa N.Y.; and five great-grandchildren, Evelyn and Russell Dorman, Amelia Forrester, Zayla and Zahki Mayange; as well as many nieces and nephews.
Cremation has taken place. A memorial service will be held at 11 a.m. at Belgrade Christian Assembly in Belgrade, Mont., on Sept. 6, 2022. Interment of ashes will take place at 12 p.m. on Sept. 8, 2022, at Greenwood Cemetery in Wolf Point, Mont.
(Paid Obituary)