Posted on
Community Celebrates New Playground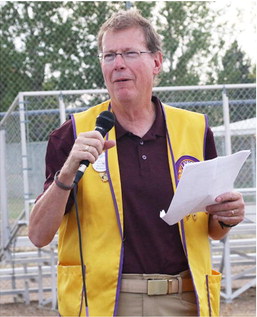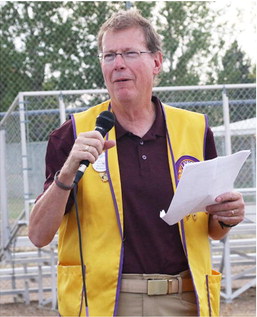 It was a community celebration as the new playground at Borge Park was dedicated and a Back to School Bash took place on Monday, Aug. 22.
Participants enjoyed free hot dogs, chips and beverages. The Wolf Point Optimist Club served ice cream.
The Wolf Point Lions Club's members began conversations to start the project of raising funds for much-needed new playground equipment for the park about three years ago.
Jerald Petersen, member of the Lions Club, said it was believed at that point that $50,000 would be needed to purchase new playground equipment. Petersen said the club realized the entire community was required to reach that goal.
Some of the larger contributions included $20,000 from the Wolf Point Community Organization, $10,000 from the city of Wolf Point and $10,000 from Agland.
"It's a great opportunity for family and kids of all ages to enjoy the outdoors," Petersen said.
A total of $69,100 was received in donations.
"We sincerely thank everybody and all the organizations," Petersen said. "It's a testament to what can happen when the community comes together."
Dan Horsmon, recreation director, spearheaded a committee to determine which equipment to purchase for the playground.
"I would like to work on ways to keep the park busy," Horsmon told the crowd.
He mentioned having a possible adult softball league and that a beach volleyball court is now available. He said the fall soccer league will feature about 120 students.
Sponsors of the Back to School Bash included the city of Wolf Point, the Wolf Point Lions Club, the Spotted Bull Treatment Center, FPCC Chante, FPCC ag department, NDO and the Wolf Point Community Organization.
"If we don't look out for our community, no one else will," Roxanne Gourneau, chair of the Wolf Point Community Organization, said.

FolletJerome Follet, 7, has a good time on the spring loaded wolf chair at the Borge Park playground.(Photo by Bill Vander Weele)


ArcheryBailey Bearcub, left, and Aniyah Clark try their hands on archery during the Back to School Blast at Borge Park on Monday, Aug. 22.(Photo by Bill Vander Weele)


PlaygroundYoungsters enjoy the new playground at Borge Park during the dedication celebrationon Monday, Aug. 22.(Photo by Bill Vander Weele)


Ice CreamThe Wolf Point Optimist Club serves ice cream during the playground dedicationand Back To School Blast.(Photo by Bill Vander Weele)