Posted on
Poplar To Open Football Season At Home Against Harlem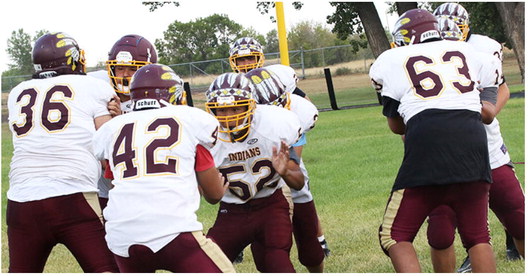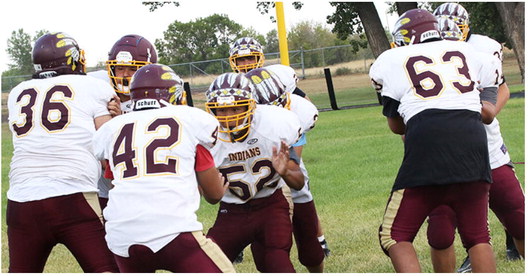 In their second season in the eight-man football ranks, the Poplar Indians are looking forward to a solid campaign.
The Indians had 20 players out for the sport last week and were hopeful that a few more students will participate once the school year gets going.
"We have some good runners for sure," Poplar Coach Joe Hammar said of the team's strengths. "We're young, so the future is bright."
Preston Ogle, a lineman, is the squad's lone senior.
Returning starters for Poplar include Ogle, linebacker/ end Kameron Reum, running back/linebacker Gage Berg, linebacker/end Adrien Matuck and lineman Walker Burshia.
Hammar says the players enjoy the eight-man ranks rather than the traveling involved with Class B football.
"It's nice that we don't have to travel so much," Hammar said.
He expects a tight race in the league.
"Fairview didn't lose too much and have Sharbono back," Hammar said. "Ekalaka is tough because they run the ball well. Circle should be OK."
The Indians will open their season against Harlem on Saturday, Aug. 27.
Poplar Football Schedule
Aug. 27: Harlem, 3:30 p.m. Sept. 2: Culbertson Sept. 10: at Plentywood Sept. 15: Fairview Sept. 23: at MonDak Sept. 30: at Ekalaka Oct. 8: Scobey (homecoming), 3:30 p.m.
Oct. 14: at Circle Oct. 28-29: First round playoffs Nov. 4-5: Second round playoffs Nov. 12: Semi-final round playoffs Nov. 19: State championship game