Posted on
Bonita Miller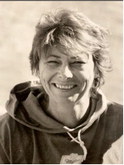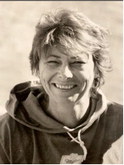 Bonita Lee Miller, 74, daughter of the late Lynn and Thelma Miller, died Aug. 15, 2022, at Saint Peter's Hospital in Helena.
She was the longtime owner/ operator of Miller's Crossing, which she and her siblings sold in 2014.
She was born in Wolf Point Nov. 21, 1947. She attended Wolf Point schools, graduating from Wolf Point High School in 1965.
A lover of the outdoors, the smell of hay and manure, the crisp air of a mountain meadow or a gurgling stream, she embraced a longing to commune with her natural surroundings. Until heart issues intervened, there was no adventure she was not willing to try.
She loved flowers and doted on her gardens when time and health allowed. She appreciated things from her past and the past. Not really a collector, she surrounded herself with artifacts, paintings, distressed furnishing, and myriad items and curios from Montana's historic legacy. She inherited the legendary cooking skill of her mother and grandmother. She sewed, as well, and in the past few years was designing and creating personalized quilts for family and friends. She was an avid reader and had an affinity for the stories of people.
She is survived by her three children, Liane Taylor of Helena, Rod Taylor of Thornton, Colo., and Deric Miller of Helena; five grandchildren; and brothers, Rich Miller of Terry and Mick Miller of The Colony, Texas.
Cremation has taken place. A farewell gathering is planned at a future date at her beloved Sheep Creek in eastern Montana, the place she called "the house at the end of the road."