Posted on
Bainville To Open Season Against Savage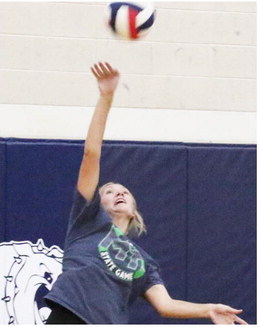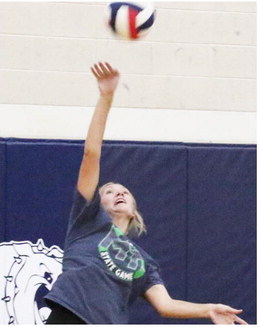 The Bainville Bulldogs hope that youth will be served this volleyball season.
The Bainville will open their season at home against Savage on Friday, Aug. 26, and then compete at the Culbertson Invitational on Saturday, Aug. 27.
Teams at the tournament will include Culbertson, Lustre, Scobey, Savage, Brockton, Nashua and Froid/Lake.
Pool play begins at 8 a.m. Teams in Bainville's pool are Froid/Lake, Brockton and Nashua.
Bainville's roster of 12 players includes zero seniors, four juniors, two sophomores and six freshmen.
"We have to figure out who our leaders are since we don't have any seniors," Bainville Coach Kallie Clarke said. "They are a really good group of kids."
The Bulldogs do possess a good amount of playing experience back as returning starters include junior Brecklyn Pippenger, sophomore Miah Pippenger, sophomore Elsie Wilson and junior Kaelyn Romo. Another solid player back is junior Kendra Romo.
"This summer, our strong point was we could really rally with teams," Clarke said.
Serve receive is an area that needs improvement.
The Bulldogs worked hard during the off season with matches against strong teams during a summer league held in Williston.
"We're really excited for our future," Clarke said. "I think it will be a good season."
Expected to be near the top of the league standings are North Country, Froid/Lake and Plentywood.
"Our goal is to be better this year," Clarke said. "The girls want to go to divisional and state."
She noted the group is very hard working.