Posted on
Wolves Look For Improved Results This Football Season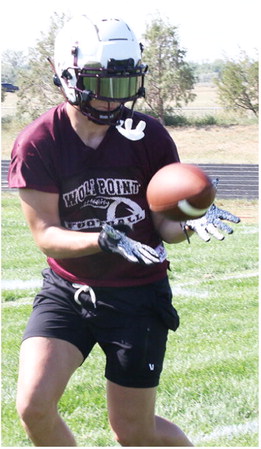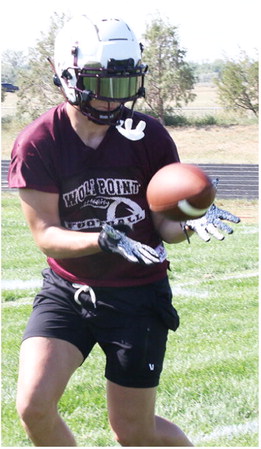 By Bill Vander Weele
The Wolf Point football program is excited about the opportunity to take the next steps for success on the field this fall.
"I expect to just improve," Wolf Point Coach Anthony Red Cloud said. "We expect a lot of competitive games."
The Wolves started practice with 25 players on Friday, Aug. 12.
"We have a couple more coming," Red Cloud said. "It's about what we anticipated for."
The Wolves, who earned victories at both home and on the road last season, will be led by six seniors. Those seniors include Trevin Boysun, Corey Martell, Gaige Bushman, Kraven Silk, Juliun Benson and Kelby Bauer.
"We have a lot of guys back who started games," Red Cloud said. "We had really good numbers for our summer camps and mixers. Their attitudes are pretty good."
Returning starters for the Wolves include Martell at running back, Lennoxx Lilley on the line, Charles Page at fullback, Benson at quarterback, Boysun at center, Silk at wide receiver, Bushman at wide receiver, Michael Bell at linebacker and lineman Mitchell Brown.
Other players who saw a good amount of playing time last season include Maddox Reum, DJ Fischer and Logan Brown.
"Most of these upperclassmen have been playing together for years," Red Cloud said. "We're expecting to come out and play good, hard football."
One of the team's benefits is having Benson being in his second year playing quarterback for the Wolves.
"We have a lot of quality," Red Cloud said.
Red Cloud notes that he feels more comfortable in his second year as the program's head coach. Returning assistant coaches are Scott Montgomery, John Gardner and Frank Benson. Rodney Chavez has been added to the coaching staff.
"We feel better. We retained a lot of the kids," Red Cloud said.
He expects Glasgow, Fairfield and Malta to be among the conference contenders.
"It will be tough competition," Red Cloud said of the league. "It's a tough conference."
This year's schedule feature less travel for the Wolves. Wolf Point's away games include contests at Malta and Glasgow.
The Wolves will open their season at Baker on Sept. 2. Wolf Point's first home game is against Roundup on Sept. 9. Wolf Point's maroon and white scrimmage will begin at 7 p.m. on Thursday, Aug. 25.

Line PlayWolf Point's linemen work on their blocking techniques during the first day of practice on Friday, Aug. 12. The maroon/white scrimmage is schedule for 7 p.m. on Aug. 25.(Photo by Bill Vander Weele)