Posted on
Delores Hendrickson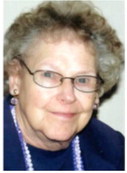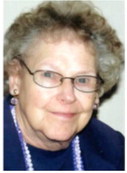 Delores Jane Hendrickson, 89, died July 24, 2022, at Faith Home in Wolf Point.
She was born to James and Lydia Gallagher on Dec. 28, 1932, in Minneapolis, Minn. In 1946, the family moved to Belfield, N.D. While a teenager, she was baptized as one of Jehovah's Witnesses. She attended Belfield grade and high schools, graduating in 1952.
She married John Hendrickson June 28, 1953, at Plentywood Kingdom Hall. In July, they attended the International Convention of Jehovah's Witnesses in New York City, later honeymooning in Niagara Falls. They lived at Redstone, raising six sons and three daughters. John died in September 1978.
In winter of 1980, she moved her family to Plentywood. She worked at Alta Vista Cafe for Ron and Nancy Morstad as a kitchen helper, retiring in 1998.
She was a hard working, quiet, gentle mother. She was also a person of strong faith and conviction, sharing her faith with others. Many enjoyed her hospitality over the years. She enjoyed every visit from her grandchildren and great-grandchildren.
She is survived by children, Mark, Kenneth, Linda, Lydia Anderson, Danny, Lyonia and Tracy, all of Plentywood, and Lorenzo of Wolf Point; 17 grandchildren; and 21 great-grandchildren.
She was preceded in death by her brother, Donald; husband, John; and son, Raylo.
Private interment will take place at a later date. Memorial services via videoconferencing to be announced.