Posted on
Chiropractors Conduct Fun Days In Area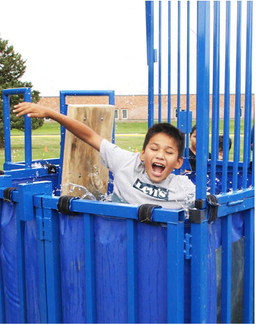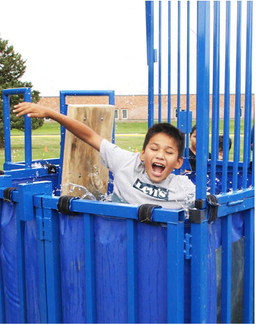 Chiropractors from across the nation were in the area last week to host fun days for students prior to the new school year beginning.
The Chiropractor Fun Days, part of the Love Has No Color program, took place from 10 a.m. to 2 p.m. on Thursday, Aug. 11, outside of Wolf Point High School A similar celebration was held at the Thundering Buffalo Health and Wellness Center on Friday, Aug. 12, and then in Lame Deer on Saturday, Aug. 13.
Ken Smoker, director for the Health Promotion Disease Prevention program, said the chiropractors came from various states including Michigan, Illinois, Massachusetts, Wisconsin, New Jersey and Florida.
"They have made a commitment to help Fort Peck," Smoker said.
Chiropractor Mark Johnson said this was his 20th time helping in the area.
"Just spending time with everybody," Johnson said of his favorite part of the activity.
He explained other chiropractics become involved through word of mouth.
Love Has No Color is dedicated to wiping out extreme hopelessness on Native American reservations across the country. Love Has No Color is a partnership with the Assiniboine/Sioux Tribes.
"It's just to spend time with everybody and have a good time," Johnson said.
The chiropractors come twice annually, right before the school year and then near the holidays to donate Christmas gifts.
Smoker estimates that they have been helping the area for the past 16-17 years.
Also during the day in Wolf Point, food boxes were handed out to the elderly.
The Chiropractor Fun Days featured a dunk tank, temporary tattoos, games, archery and food.

DartsZadyn throws a plastic dart as part of the fun day.(Photo by Bill Vander Weele)