Posted on
Talsma Wins All-Around Title In Glasgow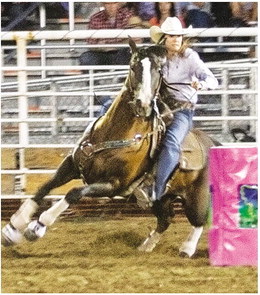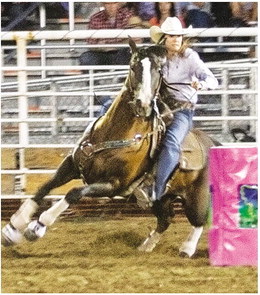 Ty Talsma won the allaround cowboy honor during the PRCA rodeo at the Northeast Montana Fair and Rodeo in Glasgow last week. He earned $2,608 for steer wrestling and team roping.
Cole Hould took first with 85 points on J Bar J's Little Hoot for bull riding. Shane Proctor placed second with 81 points, Kobe Whitford was third with 76 points and Jeff Bertus placed fourth with 70 points.
Caleb Bennett topped the field in bareback riding with 85 points on J Bar J's Delta Night in bareback riding. Ty Breuer placed second at 83.5, Leighton Berry took third at 81 and Andy Gingerich placed fourth at 80. Tying for fifth with 77s were Trevar McAllister and Tucker Zingg.
Cameron Morman was the winner with an average score of 9.8 seconds for steer wrestling. Newt Novich was second at 9.9, Eli Lord took third at 10.1, Sterling Lambert was fourth at 11.1 and Talsma was fifth at 11.4. Jayce Doan finished first in the first round at 3.9 seconds. Morman took first in the second round at 4.5 seconds.
Ty Manke scored 80 points on J Bar J's Sweeter Than Honey for top honors in saddle bronc riding. Logan Hay placed second with 79 points, Cree Minkoff took third with 77 points and Tate Thybo was fourth at 76 points. Tying for fifth with 75 points were JC DeSaveur and Lane Stirling.
The team of Clay Ullery and Mark Zancanella earned first in team roping with an average score of 11.9 seconds. Ky Redstrom and Trevor Schnaufer placed second at 12.4, Jade Schmidt and Jade Nelson took third at 13.0, Clint Summers and Ross Ashford placed fourth at 15.6 and Aaron Tsinigine and Landen Glenn were fifth at 15.8. Rope Three Irons and Cody Tew won the first round at 4.4 seconds. Cooper White and Tucker White took first in the second round at 4.1 seconds.
Clint Kindred was the winner in tie-down roping with an average time of 19.9 seconds. Zack Jongbloed placed second at 20.1, Thane Lockhart took third at 21.8, Landon Williams placed fourth at 21.9 and Beau Cooper was fifth at 22.1. Haven Meged finished first in the first round at 7.9 seconds. Jade Lyon and Clayton Miller tied for first in the second round at 9.2 seconds.
Paige Jones finished first in barrel racing at 17.17 seconds. Ashley Day placed second at 17.55 seconds. Brittney Barnett took third at 17.6 seconds, Tammy Carpenter was fourth at 17.62 and Lisa Lockhart took fifth at 17.63. Tying for sixth at 17.73 were Michelle Alley and Tisha Larsen. Jamie Olsen placed eighth at 17.8. Tying for ninth at 17.83 were Heather Crowley, Summer Kosel and Maggie Poloncic.