Posted on
Culbertson Council Talks Bathhouse, Highway 2 Project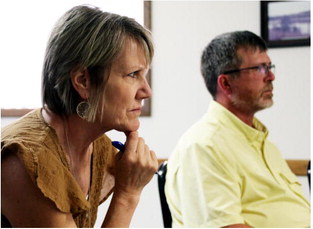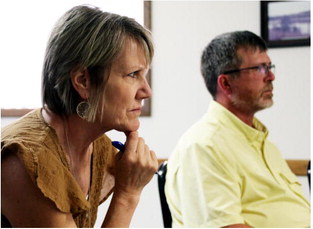 The Culbertson Town Council held their regular meeting Monday, August 8. Jeremy Fadness with WWC Engineering broke the news that two important projects have been delayed and/or postponed.
Fadness told the council that bids for the Highway 2 project have been pushed back to mid-October, delaying the project and making it more challenging to apply for American Rescue Plan Act funding, which has a September deadline to request minimum allocations. Fadness said he thought the project would break ground next spring. He recommended the council consider other projects before the September meeting in order to utilize ARPA monies. Mayor Larry Crowder asked that council members meet at 6 p.m. on Sept, 12 prior to the regular meeting to discuss options.
Fadness also said that the town has been passed over for National Parks Service grant funding via Fish, Wildlife & Parks for the municipal pool bathhouse project. Project organizer DeAnne Weeks with the Culbertson Women's Club questioned Fadness about details for reapplying when the next grant cycle opens, likely in 2023. Fadness said the application was already in place and would be ready to go.
"People have donated a lot of money," Weeks said. "We need to see something happen."
Crowder suggested that an architect might be hired for the project at a relatively low cost if the town appoints itself as contractor, limiting the need for expensive additional bookkeeping and oversight. Fadness said he would contact NPS and check into the matter.
Weeks asked whether assistance might be sought from the Great Northern Development Corporation in Wolf Point. Council members suggested that Weeks apply for an open board seat with the organization. GNDC has requested board applicants from the Culbertson area. Visit gndc.org or call 406-653-2590 for more information.
Public works director Bob Jasper said Big Sky Airport received the worst inspection he's seen during his time with the town. He discussed regional fuel shortages and described maintenance projects that have been completed recently or are currently under way. No update was offered for ongoing construction planning at the airport.
Water, wastewater and storm water projects were discussed. Jasper said plans are underway to have tiles removed from the pond when crews come to Culbertson for aeration work. He said the removal will be quite a job and asked whether the town would be on the hook for costs. Fadness said no additional costs have been mentioned thus far in the process.
Moss removal efforts have been underway at Ike's Fishing Pond and Walking Trail. Jasper said Ken Forbregd and a group of volunteers tackled the issue last week and made considerable progress.
A site/sketch plan for a new garage was approved by the council. A plan submitted by Finnicum's will be reviewed at the next meeting.
A final budget resolution was passed by the council. Clerk Tiffani Jasper said set calculations reached a total of 186.78 mills for the general fund. Minutes were approved for the July 11 meeting, as were treasurer reports, journal vouchers, billing vouchers and bills.
The next regular council meeting is set for Sept. 12 at 6:30 p.m.