Posted on
School Board Approves Athletic Funding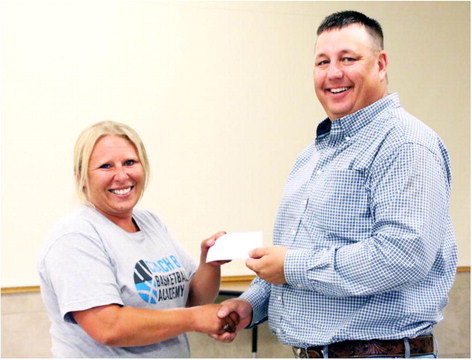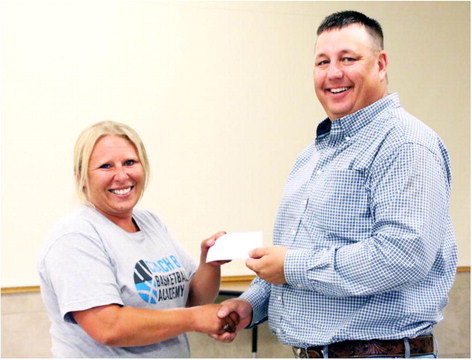 The Culbertson School Board met in regular session on Tuesday, July 19, at 6:30 p.m. Trustees present were Paul Finnicum, Mark Colvin, Ian Walker and Luke Anderson. Representatives Larry Crowder, Mike Olson, Dave Solem and Lora Finnicum were also present. Visitors were recognized.
Reports were presented. Staff has begun gearing up for the start of school. Board reviewed uniform replacements and suggested addressing the athletic budget at the next meeting.
The board received $10,000 donation from the Culbertson Booster Club. Athletic uniforms will be purchased. Members of the board expressed appreciation to the Booster Club.
Request for athletic uniforms and equipment was reviewed. A motion was approved for the district to provide $5,000 towards athletic purchases. A motion was also approved for interfund loans in the amount of $77,275.97 from Funds 126/226 to 115/212. The loans are to cover delayed grants and will be reversed July 1st. Under-class participation at the same levels as the previous year was approved, as was the Health & Safety Plan, as presented.
A motion was approved to hire Logan Nickoloff as junior high football assistant coach, contingent on conflicts with concessions.
Membership with Indian Impact Schools of Montana for 2022-23 was approved, as was the 2022-23 student handbook as presented. The 2022-23 bus routes were approved as presented.
The guest teacher roster was approved, including Teri Sansaver, Sharon Schmitz, Gretchen Wagner, Samantha Purvis, Taleasha Stuber, Amy Jones, Samantha Fell, Wes Young, Duane Larsen, Angela Miller, Sara Featherston, Cassie Williams, Chelsie Flinn, Daniel Barstad and Joy Johnson.
The bus monitor roster was approved, including Rhonda Seitz, Kim Knick, Joy Johnson, Christina Olson, Keri Hauenstein, Diane Hampton and Samantha Ellerton.
The activity bus driver roster of Buddy Waldhausen, David Bengochea, John Fordyce, Keri Hauenstein, David Solem, Larry Crowder, Mike Machart, Wes Young, Tim Tharp, Jack Scotson, Duane Larsen and Ken Heppner was approved, with Colvin recusing.
Anderson made motion to approve the kitchen sub roster of Kim Knick, Amy Jones and Taylor Primeau. Ian Walker seconded motion, which carried.
Activity passes and gate prices were set. Passes are students $25, adult $75 and family $150. Gate Prices are students $5, adult $8, Sr Citizen $2 and Culbertson Sr Citizen free..
The Student Council was approved for high school gym cleaning at $125 per event. Teri George was approved for Old Armory Gym cleaning at $62.50 per week.
A motion was passed to approve closure of student account Class of 2022 with $27.18 balance to student council.
Status on board goals from 2021-22 were presented. Trustees were asked to develop goals for 2022-23.
A motion was passed to maintain school meal prices at previous levels. Free & Reduced Applications will need to be completed and will be available online. Meal prices will include breakfast reduced $.30, K-12 full price $1.00, Adult $1.75; lunch reduced $.40, K-6 full price $1.25, 7-12 full price $1.50, Adult $2.00.
The minutes of June 21st (facility committee) and June 21, 2022 (regular board) meetings were approved.
A motion was passed to pay the July bills, approve investments, note cash and extra- curricular balances.
Notice for public comment for non-agenda items was given. Memorial quilt boxes have arrived but need to be modified. They should be installed in the next couple weeks. Questions on availability of game meals were directed to contact Student Council. The next regular board meeting is scheduled for Aug. 16. Staff BBQ is scheduled for Monday, August 15th. The meeting adjourned at 7:21 p.m.