Posted on
County Fair Starts Aug. 9

- Marshall Catch, Kids Day Coming Up In Culbertson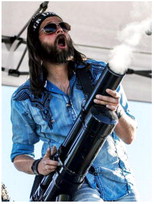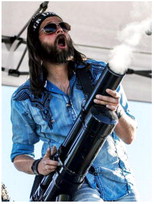 County Fair Starts Aug. 9
The Roosevelt County Fair is winding up to start Aug. 9, with children's horse events at the Culbertson Saddle Club, indoor exhibit judging, a youth horse show feature 4-h equine events and a flag ceremony by the Centennial Clovers 4-H and the saddle club.
Aug. 12 will see evening entertainment from Marshall Catch. Promotional materials for the band say that Catch, "hits the stage with a powerful live show, melding the poignant songwriting of Cat Stevens with the guitar-driven sounds of Collective Soul. The band boasts harmonies that lend a nod to early Eagles records and riff-rock anthems that channel the feel-good bands of LA's Sunset Strip in the 1980s."
In a recent social media post, Catch said, "Hey, Culbertson, make your plans to come see us at the Roosevelt County Fairgrounds, Aug. 12! Are you ready? We're bringing Miss Henrietta to launch some t-Shirts and possibly hot dogs."
Kids Day is set for Aug. 13. "We will have inflatables (bring your swimsuit!)," fair organizers said. "Story hours with The Noisy Pig and Uncle Santa & the Magic Hot Chocolate, Family Goat Yoga and a magic stage show!"
The fair closes at 3 p.m. on kids day. Organizers invite the community and fair attendees to head over to the Culbertson Saddle Club for an evening of ranch rodeo fun. Regular fair exhibits and offerings are open 3-10 p.m. Wednesday, Aug. 10, and 10 a.m. to 7 p.m. Thursday, Aug. 11, and Friday, Aug. 12.
Events are free for all ages. Inflatable wristbands will be available on site, or online.
For more information and full listing of fair-related events and offerings, visit rooseveltcountyfair.org.