Posted on
Jim W. Nyquist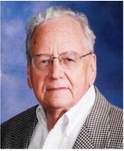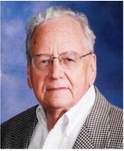 (December 3, 1931 – July 9, 2022)
Jim W. Nyquist, native of the Froid community, married to Scobey native Rhea Sherburne for 66 years died July 9, 2022, from a fall in their West St. Paul, Minn., home.
He was preceded in death by his parents, Algot and Lillian Nyquist; and beloved son, Eric Nyquist.
He leaves behind an elder brother, Carter Nyquist; his wife, Rhea; daughters, Ramona (Ross) Cunningham and Heidi (Bill Hickey); daughter- in-law, Kristin Nyquist; plus seven grandchildren, Cameron Nyquist, Peter (Allie) Nyquist, Madeline (Dennis) O'Flaherty, Jacob Hickey, Ben Hickey, Sam Hickey and Marit Hickey.
Jim was in the financial services industry, serving as broker, manager, regional manager of various firms in the Twin Cities and in Chicago, but he found his greatest satisfaction from teaching finance at the MBA program at the St. Thomas University on a part-time basis over 26 years.
One of the joys of Jim's life was recounting his years at Froid High School. He lettered in football and basketball and formed some of his life's deepest friendships there.
In his retirement, Jim self-published a memoir called Life in a Small Town which told many tales of life in northeast Montana. He also wrote two other books, one a memoir of his time in the service and one a novelette about the brokerage business.
Jim and his family were frequent visitors to the area even after the deaths of their parents and loved the Fourth of July celebrations and reunions the community sponsored.
A Korean War veteran, Jim was buried at Ft. Snelling National Cemetery on July 14 with full military honors. A celebration of life will be held at St. Paul's United Methodist Church in Mendota Hts, Minn., on Sept. 24 at 11 a.m.
(Paid Obituary)