Posted on
Golfers Win Honors During AAU Tournament In Wolf Point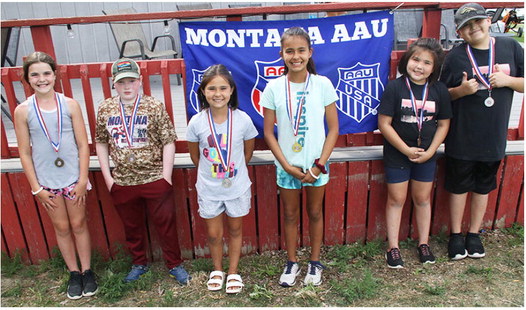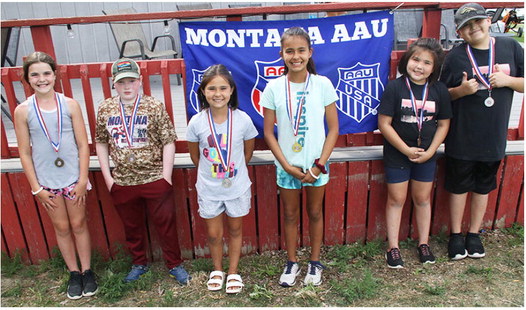 The AAU golf tournament in Wolf Point attracted golfers of all ages on Saturday, July 23.
Dana Matejovsky, organizer of the tournament, said it was the largest turnout in the local tournament's four-year history.
Participants featured 15 golfers under the age of 18 including 10 under the age of 10.
"It's to get kids on the course and try golfing," Matejovsky said. "Golf is about patience. We want kids to be active. It's a great sport."
He thanks the adults who served as marshals during the tournament.
"I really appreciate everybody coming out," he said. "It's all about the kids."
Cali Gorder earned first in the girls' 10-12 age division with a nine-hole score of 79. Caydee Gorder placed second with a 90. Taking third was McKinlee Paulson with a score of 91.
Braxton Crawford was the winner in the boys' 10-12 age division by shooting a 64. Greyson Young had a score of 73 for second place. Kellen Moran placed third with an 86.
Lukas Young shot a 56 for top honors in the 13-15 age division.
Eli Feezell earned first in the 16-18 age division with an 18-hole score of 85. Landon Young placed second with a 92.
In the 19-35 age division, Marcus WhiteHorse took first with a 92. Marjorie Youpee earned second with an 108.
Older adults taking firstplace honors in their age divisions included Ryan Moran with a 114, Marvin Youpee with an 100 and Nicole Paulson with a 95.

PaulsonMcKinlee Paulson tees off during the tournament at the Wolf Point Airport Golf Course. (Photo by Bill Vander Weele)


GorderDavid Gorder works on his putting during the AAU tournament event.(Photo by Bill Vander Weele)


GolfersGolfers pose prior to the AAU golf tournament at the Wolf Point Airport Golf Course on Saturday, July 23. Theevent included 15 golfers under the age of 18.(Photo by Bill Vander Weele)