Posted on
Fire Department Receives Drinking Water Through Grant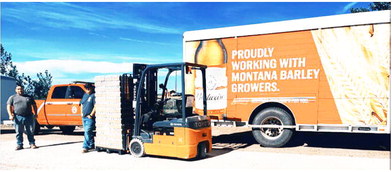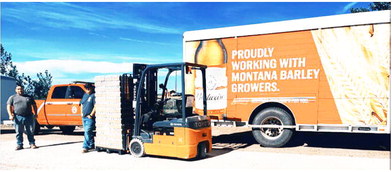 Thanks to a grant, the Wolf Point Volunteer Fire Department received a generous donation of canned water from Anheuser-Busch and the National Volunteer Fire Council.
Nemont Beverages assisted by obtaining the water in a timely fashion and helping unload it on Tuesday, July 19.
The Emergency Drinking Water for Wildland Firefighters program approved the grant request so that firefighters have an ample supply during challenging weather conditions. Secretary/treasurer Justin Parker applied for the grant.
Anheuser-Busch has a longstanding tradition of providing emergency drinking water and supplies for disaster relief efforts. Every year, Anheuser-Busch periodically pauses beer production to can emergency drinking water to be ready to lend a helping hand during natural disasters and other crises. Building on this commitment, the brewer teamed up with the National Volunteer Fire Council in 2019 to create the Emergency Drinking Water for Wildland Firefighters program.
Anheuser-Busch is continuing its commitment in 2022 and has pledged to donate 1.5 million cans of clean drinking water this year to help keep our wildfire responders hydrated as they protect and strengthen our communities. Since the program began, nearly 4.9 million cans of water have been distributed to more than 960 departments across nearly all 50 states.