Posted on
Retirement Celebrations Held For Zilkoskis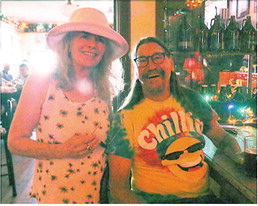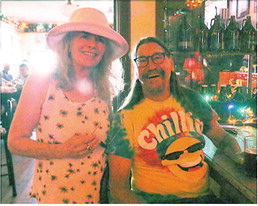 Friends celebrated the retirements of Dr. Mark Zilkoski and Myrle Zilkoski during a gathering at Missouri Breaks Brewing on Saturday, July 16.
Dr. Z is retiring after practicing medicine in the area for 34 years. He explained that he first started in the area from 1980-1984, and then came back in 1992.
He noted that he will still do some medical work in Wolf Point.
"I'm going to do the things that nobody else does, things people don't like to do," Dr. Z laughed.
He mentioned performing scopes, OB coverage and light physicals.
"I'm severely limiting my practice," he said.
He is still serving as the Roosevelt County health officer. His community involvement has included serving on the Wolf Point School board for six years and the Frontier School board for 23 years.
Myrle has been a junior high school counselor for 12 years.
Her retirement plans include "cleaning out closets around the house and visiting my kids and grandkids," she said.

WhiteEffron White performs at Missouri Breaks Brewing on Saturday, July 16.(Photo by Bill Vander Weele)