Posted on
Miller Wins Runner-up Title At Program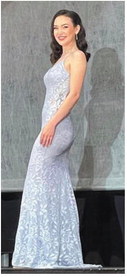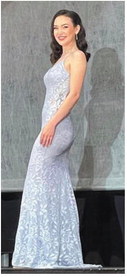 Kyrsten Miller of Frazer came away with first runner- up honors at the Miss Montana Volunteer Pageant held in Glendive.
In addition, Miller earned first place in the swimsuit portion of the competition.
When asked about her biggest highlight, she noted, "walking out during the opening number and seeing my family in the crowd. It made me want to work even harder to put on my best performance for them."
Liliana Johnson of Sidney was crowned Miss Montana Volunteer 2022.
Lily Jones of Sidney was crowned Miss Montana Teen Volunteer 2022. Brynlee Mc-Nally was crowned the first Little Montana Little Miss.
This is only the second year of the Miss Montana Volunteer program. The Miss Montana Volunteer Program emerged out of a pursuit to inspire and support local communities, and a desire for actions to speak louder than words. The Miss Volunteer America Program is a nationwide, service-oriented scholarship program that seeks to empower young women across the country through educational scholarships and extraordinary opportunities.
Miller's platform centered on supporting the active military. The Frazer School board has recently approved her to lead an effort to supervise students writing letters and preparing care packages to be sent to soldiers.
She is pursuing a degree in psychology and addictions counseling. She has a goal of helping children overcome trauma.