Posted on
College's Wellness Center Offers Healthy Options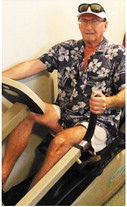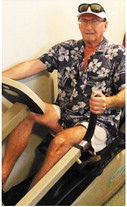 Curtis Courchene, assistant manager of the Fort Peck Community College's Wellness Center, said the facility in Wolf Point changed his life.
When he started working at the wellness center seven and a half years ago, Courchene weighed 230 pounds and knew little about staying in shape. He now weighs 190 pounds and feels great.
"I, for one, was 40 pounds heavier than now," he said. "My heart muscle is stronger now that it's ever been."
He said he taught himself how to weight train by watching others at the wellness center. He credits a simple machine, he calls his "lifesaver," for getting him on the right path.
"It was the first piece of equipment. I use it about 10 minutes a day," Courchene said. "I'm still losing weight."
He encourages other people to make a healthy change to their life by taking advantage of the center's offerings. The Fort Peck Community College's Wellness Center is located on the corner of Fourth Avenue South and Benton Street.
The facility features a full assortments of weight machines on the main floor.
On the bottom floor, mats will soon be placed for wrestling camps instructed by wellness center manager Tasha Fourstar. Wrestling classes will be offered starting this fall.
There is also a sauna located at that level to loosen up your muscles.
"It's used quite a bit," Courchene said of the sauna.
Monthly membership costs are $25 for families or $20 for singles. Seniors, over the age of 60, are admitted for free.
"The place is kept very clean," Courchene added.
About 40-50 people attend each day during the summer. Attendance is higher during winter months.
Hours are 6 a.m. to 8 p.m. on weekdays during the summer.
"We want everyone to stay fit," Courchene noted.