Posted on
Families Enjoy Positive Times At Creator's Game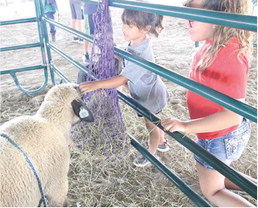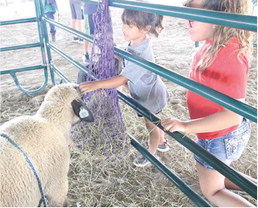 More than 200 people attended the Creator's Game Family Fun Day at the Wadopana Grounds in Wolf Point on Thursday, July 7.
Carrie Manning, one of the event's organizers, was very pleased with the turnout and positive attitudes throughout the day.
"It's all about introducing the horse culture to our younger ages," Manning said. "We want to reintroduce horses to our community, our families."
Activities included horse riding, archery, a tug-of-war and bead work. A petting zoo featured a little pony, goats, sheep and a calf.
Sponsors included Spotted Bull Recovery Resource Center, Fort Peck Community College, NDO Youth Council, Silverwolf Casino, Fort Peck Tribes, Native Connections and the Red Bird Woman Center.
"There was a lot of people who helped," Manning said.
Dale Four Bear, program director at Spotted Bull, added, "I want to thank all of them for their efforts."
Participants included more than 120 children.
"There's a lot of good energy and it's a positive event," Four Bear said. "We're horse people as Indian people. This is our roots."
This year was the first time that Creator's Game was held during the same week as the Wolf Point Wild Horse Stampede.
"We think it was a great idea," Manning said. "We hope to do it again next year."
Creator's Game will hold an event including broncs at the Poplar rodeo grounds on Friday, July 15, through Sunday, July 17.