Posted on
Wolves Dominated Montana's Basketball In 1962 Season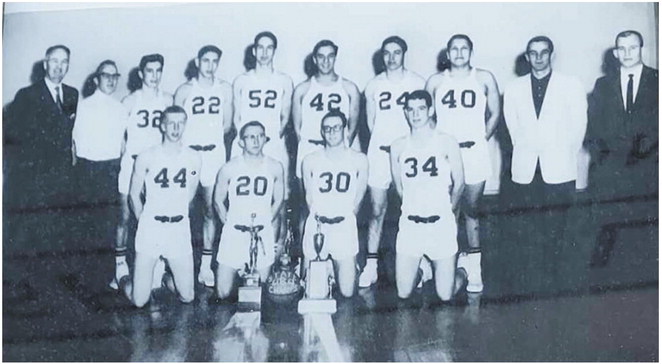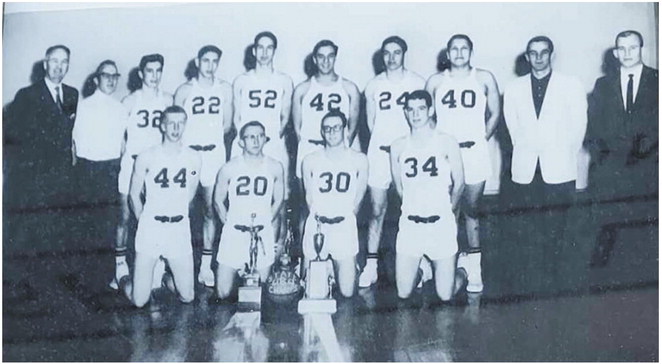 Sixty years ago this year, Wolf Point was on top of the Montana basketball world. The Wolves repeated as state champions at the 1962 Class B state tournament for their second straight state championship.
David Parsley Sr. was a sophomore starter on the 1962 squad and remembers those exciting days well.
"We were all good friends and got along together," Parsley said. "We worked real well together. It didn't matter what race you were, we all got along."
According to the Wolf Point Herald-News of March 15, 1962, the team featured Merle Lucas, Dick Pipe, Bob Parsley, Bill Smith, David Parsley, Jim Thompson, LeRoy Delger, Greg Loendorf, Jack Hagan, Bruce Peterson and manager Allan Ahlberg.
David Parsley said his older brother Bob Parsley and Smith were usually the team's top scorers.
"My role was to guard the toughest offensive guy," David Parsley said. "I would maybe score 6-8 points a game, but I could hold their top scorer down."
An advantage the team enjoyed was being guided by coach Robert Lowry.
"It was a privilege to play for Mr. Lowry," Parsley said of Wolf Point's legendary coach. "Even today, everybody refers to him as Mr. Lowry."
Parsley said he still puts something on his coach's grave each Decoration or Memorial Day.
"He made sure we kept our lives straight," Parsley said. "Mr. Lowry would wake us up on Sunday mornings and say, 'It's time for church, guys.'" He noted that many of his former teammates have already passed away.
"We lost a bunch of good friends," he said.
Many of the athletes enjoyed success throughout the year as they were also involved in football and track. The Wolves were the division champions in football from 1957 through 1961.
After Wolf Point won the state basketball tournament in 1962, a line of cars stretching a mile greeted them to usher them the last 11 miles of the trip back from Cut Bank. Mayor R.E. Coffey presented Coach Lowry and the team with a key to the city during a ceremony in a packed gym.
"There were miles of cars coming back," Parsley said. "It made you feel good."
Wolf Point qualified for the state tournament by earning first at the divisional tournament. The Wolves stopped Baker, Circle and Scobey at the tourney.
The Wolves opened the state tournament with a hard-fought 57-53 victory over Anaconda Central. Top scorers for Wolf Point included Smith with 15, Bob Parsley with 15 and Delger with 12 points.
Wolf Point downed Cut Bank by a 66-56 margin in the semi-final round. Smith exploded for 26 points to lead the Wolves. Bob Parsley added 10 and Loendorf had eight points.
In the championship game, the Wolves jumped out to a 22-11 lead in the first quarter and defeated Roundup by a 67-45 final. Leading the attack were Deiger with 15, Bob Parsley with 14, Peterson with 10, Loendorf with nine, Pipe with nine and Smith with eight points.
Two weeks later, the Wolves were honored during a banquet at the Elks Lodge. The event was sponsored by the Wolf Point Lions Club, Wolf Point Chamber of Commerce and the Wolf Point Elks Lodge.
Wolf Point's next state basketball championship came in 1968 for the Big 32.