Posted on
Museum Celebrates 50th Year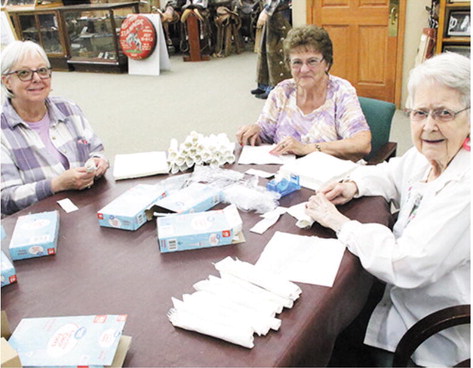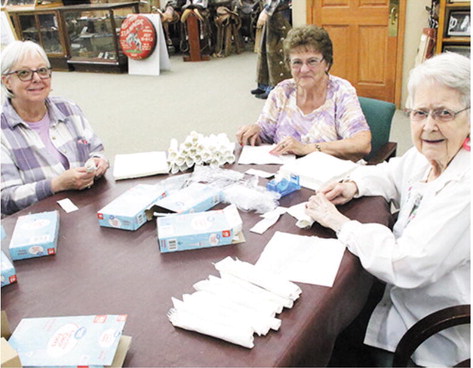 The Wolf Point Museum has a special reason to celebrate this year. The museum is celebrating its 50th year of existence.
In its March 16, 1972, paper, the
Wolf Point Herald-News reported, "Wolf Point's museum is a reality after years of false starts."
An open house took place March 19, 1972, in the basement of the Roosevelt County Library. Featured at the open house were a collection of more than 25 antique guns, art work and paintings of several local artists, more than a 1,000 different items of historical interest and several special talks by area history enthusiasts.
"The museum opening culminates nearly four months of work on remodeling the quarters and collecting historical artifacts. The library basement, with nearly 3,000 square feet of usable space, has been painted and the walls paneled with old wool sacks to give the entire area a rustic appearance."
Bruce Randall, president of the society, and Marvin Presser, the group's secretary, were instrumental in overseeing the volunteer work.
The museum officially opened on Sunday, June 18, 1972.
The Herald-News reported, "Signs directing tourists to the museum, located in the basement of the Roosevelt County Library, have been placed in the downtown area of Wolf Point, and a large sign has been erected on the library grounds. It is hoped that additional directional signs will be placed along Highway 2, and negotiations to accomplish this are taking place with the Department of Highways."
The group decided to keep the museum open from 1-9 p.m., Tuesdays through Saturdays during June, July and August.
The museum will have its annual pancake breakfast from 7-11 a.m. on Saturday, July 9, at the museum.
As well as helping pay for the facility's upkeep, funds will be utilized to put insulation and cement for the museum's garage addition. Plans for the space include displaying a 1956 Wolf Point fire truck, antique tractors and antique vehicles. In addition, there might be false fronts of four of Wolf Point's buildings on display there in the future.
Board members for the museum include Jim Marmon as president, David Arndt was vice president and Ralph Rigsby as treasurer. Sarah Wagner is the museum's curator.