Posted on
Felisha Crowe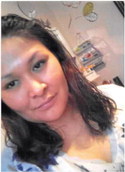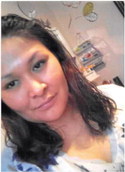 Felisha Monique Crowe, 36, died June 17, 2022, in Great Falls She was born Oct. 11, 1985, to Richard H. Campbell Sr. and Dorreen J. Brown, joining her two older siblings Heather and Richard Jr.
Growing up, she mostly attended Brockton schools, graduating with the class of 2004. Not long after graduating high school, she met Mylan Wetsit Sr. From that union, they had one son, Mylan "Chuey" and two daughters, Ameah and Laura Wetsit. In 2013, she met Stanley "Bo" Crowe. They married in 2015. They had a son, Bradyn, and two daughters, Darla Jo and Leola. She loved her children and wanted nothing more than for them to have a wonderful and fulfilling life.
She loved to take country cruises, jam out to her favorite songs and dance. She had many siblings, younger and older, as well as numerous cousins that she loved to visit with, crack jokes on or just to even lend her ears to. Her smile could light up a room.
She was preceded in death by her sister, Heather R. Campbell; and step-brother, Ely R. Magnan.
She is survived by her father, Richard (Monica) Campbell Sr.; husband, Stanley Crowe of Helena; children, Mylan, Ameah and Laura Wetsit, all of Wolf Point and Brady, Darla and Leola Crowe, all of Helena; brother, Richard Campbell Jr.; three step-brothers, Lucio Quiroz, Doratello Fischer II and James Magnan; five sisters, Colleen Campbell, Harmoni Campbell, Marcella, Marlana and Martina Black Dog; grandmother, Alva Bighorn; and one step-sister, Arleda Quiroz.
Funeral services were held Friday, July 1, at the Brockton Cultural Center. Interment was at the Fort Kipp Cemetery. Clayton Stevenson Memorial Chapel was entrusted with arrangements.