Posted on
Donna Waitschies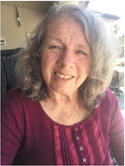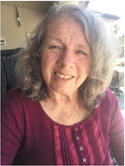 Donna Mae French Waitschies, 79, of Binghamton, N.Y., died in Denver, Colo., on June 29, 2022.
She was born Nov. 15, 1942, in Binghamton, N.Y. She grew up in Holland Patent, N.Y., as the eldest daughter of Gerald French and Ruth Turk French with her brothers, Gerald "Skip" French Jr. and Gary French. She attended Wheaton College ,graduating with degrees in PE and mathematics in 1964.
She married Karl Alfred Waitschies on Aug. 7, 1965, and they spent over 50 years farming together in Peerless where they raised four children, Cheryl Hammond, Karleen Westermeyer, Kristine Trillet and Janine Connor. They were active members of their church (EMB Church of Lustre) and the Peerless school community while their daughters attended.
She is remembered for her tremendous love for her family, her passion for music, her infectious smile and her amazing cookies. She led the church children's choir for over 25 years, coaxing the most exuberant singing from groups of all sizes. It's how she introduced people to Jesus.
She devoted her life to others — playing organ for church services as well as attending countless of her daughters' sporting events for over 20 years which she continued by supporting her grandkids at their athletic events until she was no longer able.
She was a partner to Karl in running their farm where harvest was her favorite time. She was truly unmatched in backing up a grain truck. She loved evening walks and beautiful sunsets. Most importantly, she enjoyed a wonderful life impacting those around her and relishing her roles as oma (grandmother), mother and devoted wife.
She is survived by her husband, Karl Waitschies; children, Cheryl Hammond, Karleen Westermeyer, Kris Trillet and Janine Connor; 14 grandchildren; and brother, Skip French.
Services will be held at the Glasgow Evangelical Church on Saturday July 9, at 2 p.m. with Pastor John Skillman officiating. Burial will follow in Highland Cemetery.