Posted on
Community's Effort Produces Fun Heritage Days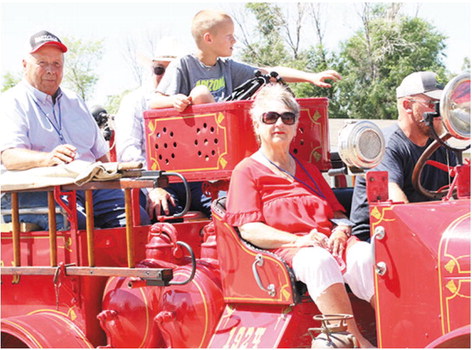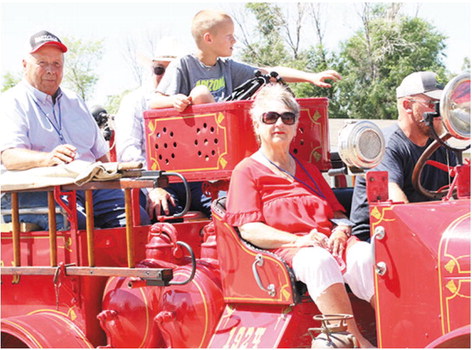 Bainville's entire community pitched in to have a fantastic Heritage America celebration that started Friday, July 1, and ended on Sunday, July 3.
John Gilligan, president of the Bainville Community Association, was grateful for the contributions made by many residents including parade organizer Jeanna Adkins, Bainville Athletics for serving the Saturday lunch, Stonehouse Ministries for its donations, Joy Owens for coordinating Friday night's banquet and Bainville FFA Alumni for Saturday's evening meal.
It definitely took a full effort to put together such a celebration. Gilligan noted the Bainville Community Association was established in 2015 to improve and promote the whole Bainville community. Although Heritage America Days is the largest event of the year, the association is also involved in other activities including bringing Santa and an Easter egg roll.
"It's for any need of the community" Gilligan said.
He was pleased with seeing about 40 entries in this year's parade. Grand marshals were Dick and Diane Hansen.
For the FFA banquet, FFA alumni president Beau Anderson and member Dana Berwick were some of the volunteers busy preparing the meal on Saturday afternoon for that night's banquet.
The meal featured tri-tip, cowboy beans, cole slaw, french fries, dinner roll and a cookie.
Berwick explained that it was the seventh or eighth year of the FFA's banquet in July. Funds pay for a FFA alumni scholarship to Bainville student.
The lunch on Saturday featured pulled pork served by Bainville's athletics.
Tanya Wilson, the school's activities director, said the program was thankful when the Bainville Community Association requested them to serve the meal as a fundraiser.
"The coaches, parents and kids have worked to put it together," Wilson said.
Bainville Concrete stepped up to donate funds to pay for the food. Andy and Tawny Ullmer have owned the business for nine years.
"We usually try to sponsor something every year," Tawny Ullmer explained.
Wilson added,"They have been huge advocates for our youth."
Wilson said the funds raised will help the school pay for various program needs.